In the first part, I discussed the existing resources that PIA or Pakistan International Airlines possess. In this part, I will be discussing how these available resources can still help the airline. This is purely an opinion-based article, but I will keep the information based on real-time facts and figures. So this may help the airline to refloat itself and get rid of its debt trap.
The government of Pakistan has announced the cash injection of 400 billion rupees for the structuring of PIA. Some factors can be considered a part of the restructuring of national flag carriers, which can certainly bring outstanding results in the long term. This cash infusion shall not be used only to cater salary bills and rotate debts. Rather it should be used as a part of initiating the reforms that will bring long-term benefits.
If you have not read the part 1, Click Here.
1. Defining the Problems:
The first step to resolve the issues is to define them well. PIA, in the past two decades, has gone through too many thicks and thins. PIA is currently full of problems such as Lack of motivation, zero adaptation for change in product or services, deteriorating fleet, declining sales, faulty ground equipment, shortage of spare parts, and whatnot. The revival plan should first of all define and prioritize the problems which need urgent attention.
2. Ground Handling & Flight Kitchen:
PIA has its own indigenous ground handling equipment and flight kitchens. The revival plan should include the separation of these two departments. Ground handling should include all the technical ground support, cargo handling areas, equipment, terminal check-in & baggage equipment, and workforce.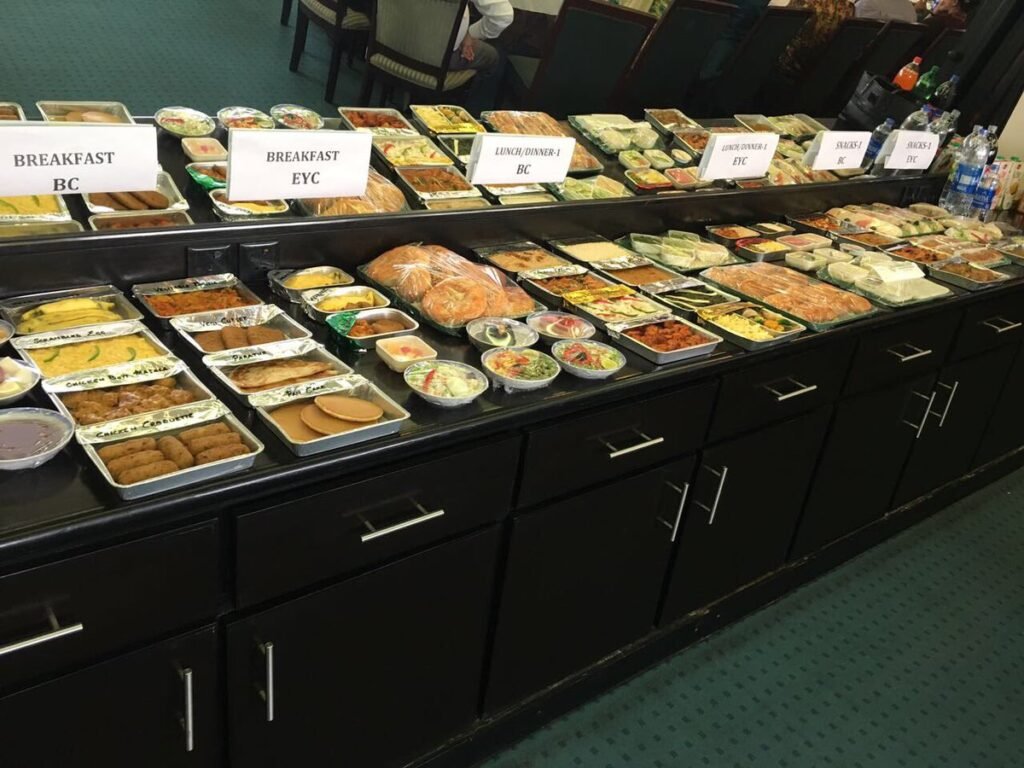 A separate company should be established, whether private or public limited corporation depending on the planning feasibility. The proposed name should be "Pakistan Ground Handling Services." The primary customer of this newly established company will be PIA itself. Due to the handling equipment at most of the airports, PGHS will definitely dominate in Pakistan.
This newly formed company will focus on attracting foreign airlines as well to operate independently. It will manage its finances on its own, and it will generate its own revenues and stay independent. Once the company is separated from the airline, it will be a relief for PIA. The burden will be shared, and the airline will have more space to focus on its business rather than focusing on departments.
The flight kitchens were operational in Islamabad and Karachi. Both cities are currently receiving the highest number of passenger traffic. The flight kitchens should also operate independently. Currently, the biggest competitor for the flight kitchens is "Kitchen Cuisine."
The flight kitchens should focus not only on the catering needs of airlines but also on the local business opportunities. The flight kitchens should operate under a separate company, whether public or private limited. The company name should be "Pakistan Flight Catering." This newly established company should be providing the catering needs of PIA, and parallel, it should be exploring opportunities and attract more airlines, local businesses, private aviation operators as their customers. This will again remain independent from PIA which will eventually benefit from its separation.
3. From PIA Engineering to Pakistan MRO
For any airline, maintenance plays the role of a backbone. However, due to a lack of interest from the authorities and the airline's management, this department is facing a severe downfall. However, this department can also remain as the airline's backbone and as separate business entities with available resources.
PIA is the only airline in Pakistan with base maintenance equipment and infrastructure. Ispahani hangar and line maintenance hangars can prove a contributing factor in developing Pakistan's largest MRO (Maintenance Repair & Overhaul) company.
This newly incorporated company can be named "Pakistan MRO services." It either can be private or public limited, as suggested earlier. It depends on the management, but it must be separated from the airline structure. It should develop itself as an independent entity. Once the paperwork is complete, PIA engineering should transfer all the infrastructure along with the equipment.
This will bring Pakistan on the map countries that provide MRO services, but it will also help serve the local airlines. Airblue, AirSial, and Serene Air currently are private airlines operating. These airlines have their own basic line maintenance infrastructure, but they send their airplanes to Europe, mostly in Istanbul and Zurich, for the overhaul and C-Checks or D-Checks.
Creating an international standard MRO in the home country will allow the local airlines to obtain their services locally. This will help these airlines to save time & additional costs of ferrying their airplanes to international locations. It will be a contributing factor for Pakistan's economy to keep the foreign exchange inside the country. Also, these MRO services can be offered to foreign airlines and operators, bringing more foreign exchange to Pakistan.
4. PIA Training Centers
PIA has eight (8) training centers throughout the country. These centers can certainly serve a lot more than their current potential. Unlike previously explained about separating the engineering, ground handling, and flight kitchens, PIA training centers should remain under the airline's direct supervision. However, it should generate its own revenues, main its own infrastructure. The recently announced bailout for PIA from the government should be utilized adequately to reactivate the training centers. Aviation training should be offered directly under the airline's supervision.
PTC locations should be utilized to promote aviation, travel, tourism, and hospitality management courses and training throughout its locations. Definitely, all the locations cannot offer the complete curriculum but there should be an even distribution of the offered courses. Not only this,
Flying Training Division, currently known as SBB (Shaheed Benazir Bhutto) Flying Academy, should be merged with PTC and offer flight training at competitive rates. Licenses such as Commercial Pilot License and Private Pilot License, Airline transport pilot license.
Captain Abdullah Baig, Flight Simulator training should be utilized and upgraded to have an Airbus A320 full-motion simulator. This will eventually save the cost of training pilots. If the simulator training will be available in Pakistan, local airlines should also train their pilots in Pakistan. Not only it will save millions in terms of providing TA/DA to CAA inspectors and pilots but it will eventually attract foreign airlines to train their pilots in Pakistan for cheaper costs.
5. Airport Hotel Karachi
PIA has several properties around the world but let's stick to the ones in Pakistan. Skyrooms or Airport Hotel is a facility that PIA owns. It offers free up to 24 hours stay to the passengers who transit in Karachi. This hotel has a unique feature that is rarely found in most hotels. Skyrooms is built uniquely in a way where it expands horizontally. This is a unique asset for PIA, and it can be turned into a profitable business. The direct competitor of the hotel is just built in front of this hotel i.e., Ramada Plaza Airport Hotel.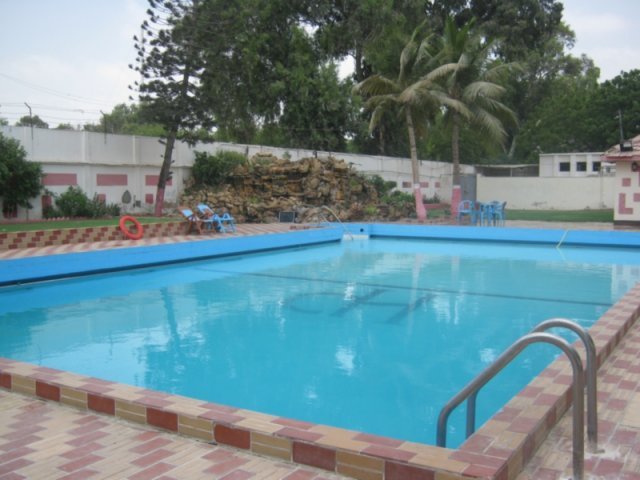 The asset owned by PIA should be leased to sub-contractors to operate the hotel on behalf of PIA. The PIA passengers should remain privileged to get free transit stays. But the Hotel should offer affordable rates for other guests. This facility has a long list of features that any 3-star hotel can offer such as.
Gymnasium
Jacuzzi
Sauna
Steam Bath
Warm Water Facility in Winter for Swimming Pool
Internet Facility (Wifi)
Cable TV in Every Room
Split in Every Room
Mini Bar in Executive Rooms
Shuttle Service Round the Clock
Shopping Arcade
Game Room (Indoor)
Car Parking for Guest and Visitors
Standby Power Generator
Once it is leased to a sub-contractor, major changes will be seen. The sub-contractor will be able to renovate it and offer the state of the art services on affordable rates.
Conclusion
The higher management and government should be able to complete a revival plan. The above are suggestions completely based on the writer's opinion. PIA is a white elephant and consuming billions with zero output.
If a revival is planned, the management and government should work together and consider the complete partial privatization of the airline as suggested in the above suggestions. The airline has strong potential, which still exists, and it can bounce back from the darkest era.