Boeing & Politics Prespective:
From its establishment a century ago, Boeing shares a solid bond with its country politics, i.e., the United States. Both of the entities have worked in strong collaboration to provide their citizens ample employment opportunities. Moreover, Boeing has always stood in the first rank to provide the U.S with the best defensive equipment. Similarly, the provision of commercial aircraft in the entire world makes it the largest exporter of America. In this way, Boeing boosts the state's economy alongside protecting its borders through launching exclusive intelligence systems.
For more than several decades, the presidents and governing bodies of the US have favored the Boeing Company in several ways. That's why Boeing won survival over the other state competitors like Lockheed Martin, McDonnell Douglas, and Bombardier, etc.
Particularly for the past 30 years, the governmental authorities of the U.S have been practicing advocacy for their aerospace ruler. Their interaction with Boeing is indicated by their tendency to use Boeing VC-25As for flying purposes. These aircraft were exclusively used for transportation purposes of the presidents and served as Air Force One while carrying the president.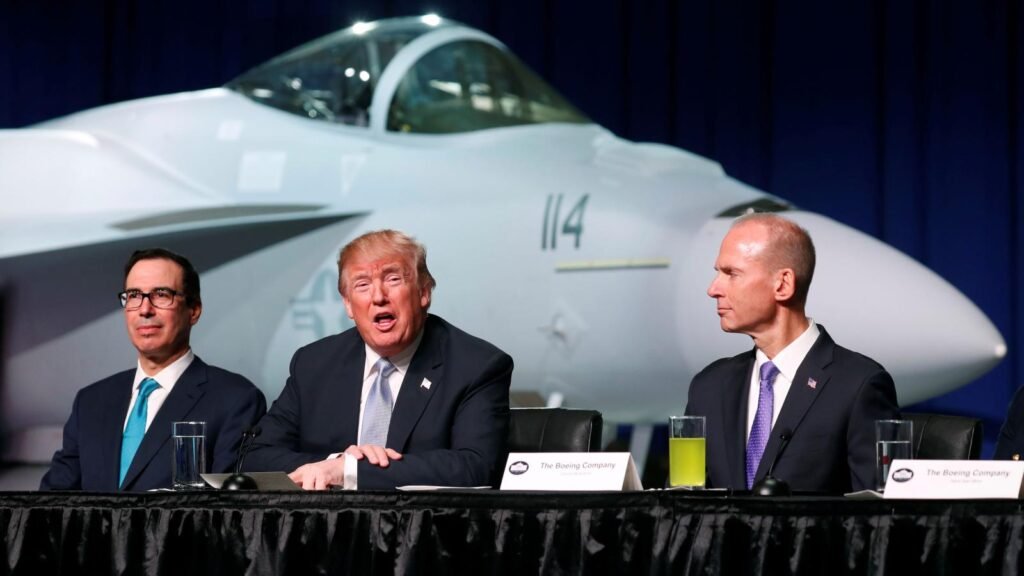 Common Interests of the Company and the State
The former president of the state Obama had appointed the members of the Boeing board as his chief of staff and commerce secretary. He defended this company heartily when the Republican opposition sneeringly entitled Federal Import-Export bank as Boeing's Bank.
President Obama wished to adorn his wrist with a gold watch upon his retirement for selling a significant number of Boeing-made aircraft throughout the globe. Later on, his successor Trump appeared to start his rule with uneven terms with Boeing.
However, the chief executive of Boeing kept on persuading him, which resulted in his satisfaction with the company's moves. Progressively, Trump's policies proved lucrative for Boeing as they amplified the sales of both military and commercial products.
During 2018, Boeing ranked among the top companies of the U.S in effecting the decision-making policies of the country. Boeing spent almost 15.1 million dollars trying to influence the federal government.
Besides it, this aerospace giant spent almost 2.4 million dollars as donations for the political candidates. The same year, it earned 13% of the revenue from government contracts and stood among America's leading companies. Anyhow, Boeing defends its governmental involving campaigns and agendas by stabilizing the country through its diversified aerospace services.