Boeing Global Services designs and offers services and solutions to both commercial and defense and space customers. These services are completely cost-competitive and reliable from each angle that increases their dependability. Moreover, BGS provides solutions to its customers without considering the origin of their equipment in use.
This all-rounded division of Boeing runs with the help of advanced engineering, digital analytics, an organized supply chain, and extensive training support. The horizon of this uniquely positioned unit of Boeing expands its horizon beyond government and commercial services packages. In this way, this influential division of Boeing plays a vital role in providing the safest flights and protecting the nations globally.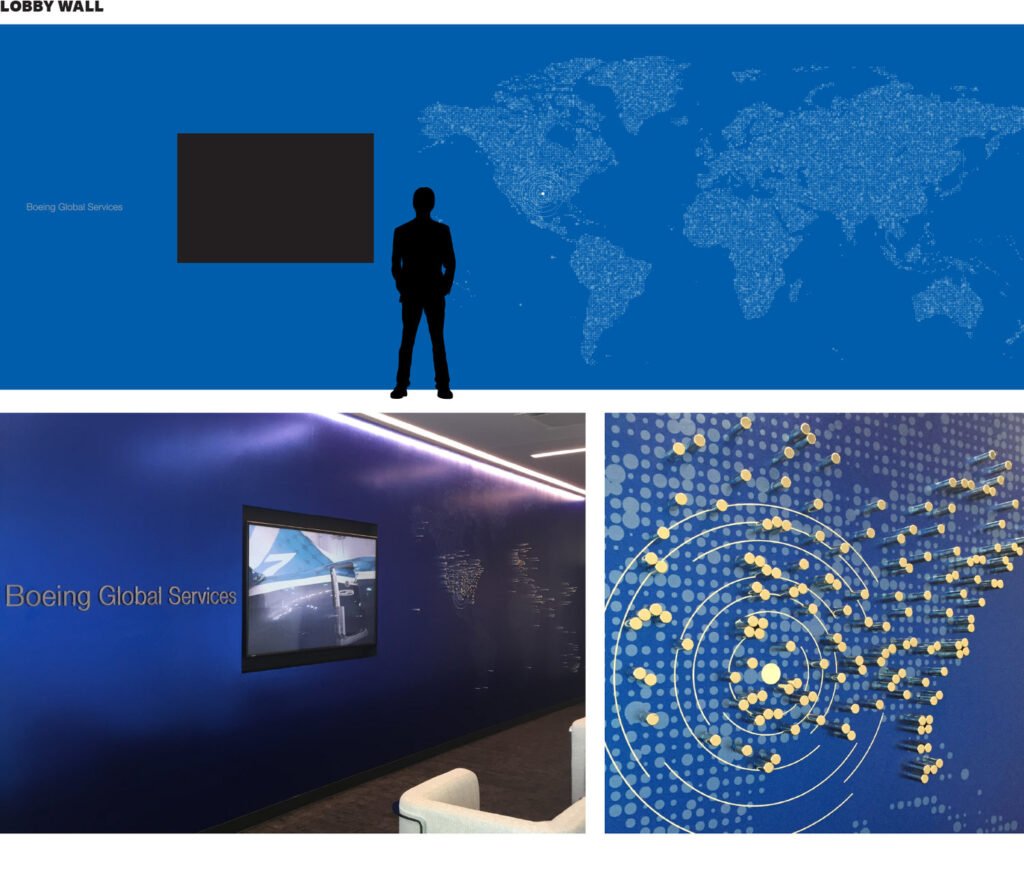 Services of Boeing Global Services
Owe to providing a wide range of versatile services, BGS claims to stay around the world, around the clock, and always ready to appear with the solutions for prevailed problems. Boeing Global Solutions collectively work in four major domains, which are given below:-
Supply Chain
Boeing Global Solutions possesses the fastest and the most extensive supply chain management team in the world. With the help of matchless agility, devotion, and diligence, this team makes sure to maintain the availability of almost 13M spare parts in inventory, 24/7. This sub-unit of BGS has 20,000 government and commercial customers from all around the globe.
Engineering, Modifications, and Maintenance
This domain of BGS is composed of profound engineering expertise that offers fit-for-purpose modifications and maintenance services. It supports almost 14,000 aircraft through extremely skilled engineering and technical personnel. BGS operates this sub-domain in 65 states through 14 maintenance, repair, overhaul, and modification units.
Digital Solutions and Analytics
This domain of Boeing Global Solutions is the world's leading flight solutions provider and aerospace analytic. With the help of its model of crew scheduling analytics, it saves approximately $1B by scheduling 460K crew every month.
Training and Professional Services
This sector propagates efficient and effective training programs derived from deep experience around the entire aerospace industry. This unit trains more than 35000 students, including pilots, maintenance engineers, and other crew, on an annual basis. With the help of more than 300 military and commercial simulators, it provides 30 states with training solutions.
Irrespective of the sub-domains, BGS keeps the real concepts of innovation in mind and offers solutions based on digital analyses. Therefore, it shows up with the digital execution of services related to supply chain logistics and training programs.
Since BGS adapts digital mediums contrary to conventional ones, it promotes operations efficiency, maximizes affordability, and reduces cost. Similarly, for government services, BGS equips the military branches of U.S warfighter and keeps their platforms updated for "mission ready."
Status of Boeing Global Services
Established back in 2017, BGS now owns a worldwide appearance by operating its units in more than 300 locations in 70 states. Based in the Dallas, TX area it acts as a symbol of Global Excellence through providing services from the Middle East to Asia.
It employees a workforce of 23,500 personnel in its units around the globe. With the help of this material and human force, BGS can acquire faster customer response. Additionally, the operational equipment coupled with human intelligence helps BGS operate in an agile manner with lower costs.