In our weekly series of Humans of Aviation, Meet Pilot Usman Ali from Fujairah Aviation Academy.
Early Life of Pilot Usman Ali
Pilot Usman Ali belongs to a reputable family. His father is a reputable businessman dealing in the printing industry. Usman's story is full of excitement and thrill throughout his career, in which he told us about all the ups and downs he faced.
Starting from 2007, he graduated from his intermediate education but unfortunately, his results were not up to his expectations. Usman wanted to pursue engineering, but he could not pursue his career in the engineering industry due to higher merits. He decided to repeat his intermediate education, but his father encouraged him to look forward to better opportunities.
Entering Aviation World
Since his father's business was printing, luckily, Superior University's brochures were printed in his father's factory. His elder brother encouraged him to check out the courses from Superior University.
Aviation Management was newly introduced in Pakistan, and Superior University was the pioneer institute informally introducing it in Pakistan. Usman was inspired by prospects of the Aviation Industry and eventually ended up getting admission in Bachelors of Science in Aviation Management in 2008.
Initially, he was not much interested in airplanes, but somehow, the guy who poorly performed in his intermediate results topped in his first semester of Aviation Management in his batch. This was a huge boost in motivation, and aviation started to become his passion.
His instructors, after seeing his potential, encouraged him to pursue flight training. At this moment, he decided to become a pilot. His instructors motivated him and his family, and he ended up in a flight training school. He completed his medical require
Start of the Flying Career
He joined Hybrid Aviation in Lahore's Walton Airport to pursue his new dream of becoming a commercial pilot. On December 15th, 2009, He did his first solo flight. A Solo flight is a dream for any aspiring when he takes off and completes a flight without his instructor. Pilots always remember their first solo flights Usman added into his story. Getting a wing from his instructors was quite a day for him. It was a proud moment for him to get his wings from his Chief Flight Instructors.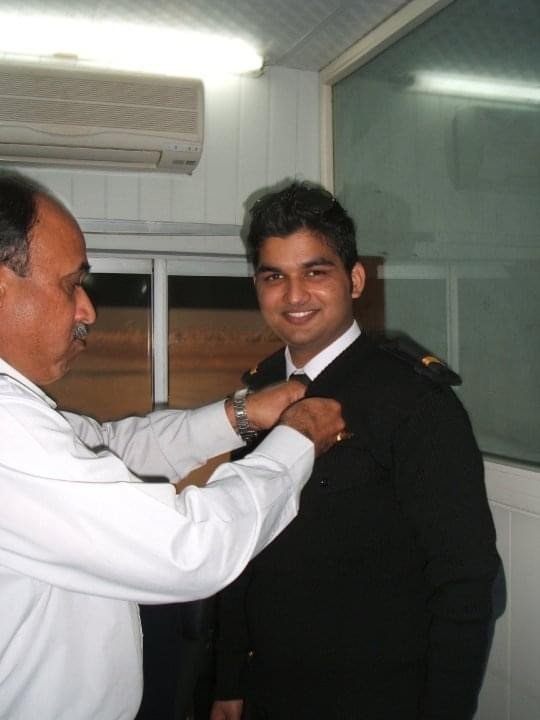 After completing the Commercial Pilot Training, Usman had two options. Either to pursue Multi-engine rating or Flight Instructor Course. In the early 2010s, a general aviation aircraft was involved in a crash. In this unfortunate event, some of his colleagues passed away.
After this incident, Usman's family left concerned and urged him to leave his flying career over safety concerns. However, he firmly believed in himself and convinced his family to let him flourish in his passion. During all this, he also joined an online flight simulation community (VATSIM) to keep himself intact with flying and aviation.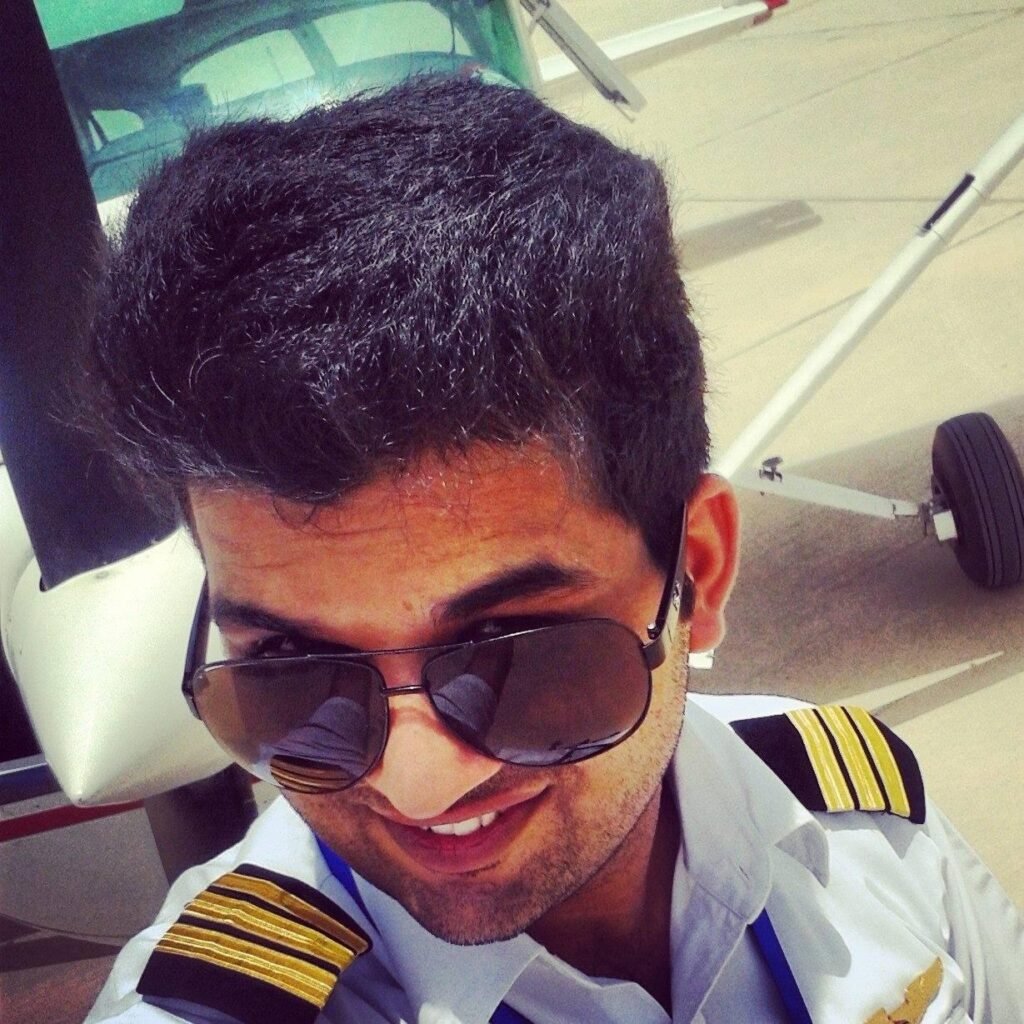 After Usman convinced his family, another hurdle he faced in his journey. He was suffering from pilonidal sinus. Usman had to undergo minor surgery. Within a week after he went through the surgery, Usman left for Karachi to join KK Aviation for his flight instructor course. The wound was still not healed, but all this did not stop him from pursuing his passion.
During his ground classes, his wound was healed, and he was declared fit in his medical examination. This enabled him to resume his flying activity as well. After all the hardships of living alone and managing the studies, finally, in June 2014, he completed his Flight Instructor Course.
Finding the Job Opportunity
After completing the required ratings and licenses, now was the time to start serving the industry. However, Usman had to face a lot of discrimination in his initial job hunting days. In 2016 he joined the Institute of Aviation & Technology, a dedicated institute of Aviation Management and Aviation Maintenance Engineering. He started his career as an instructor of Aviation Management. He had to leave this role after a year of joining. For the time being, he had to join his father's business.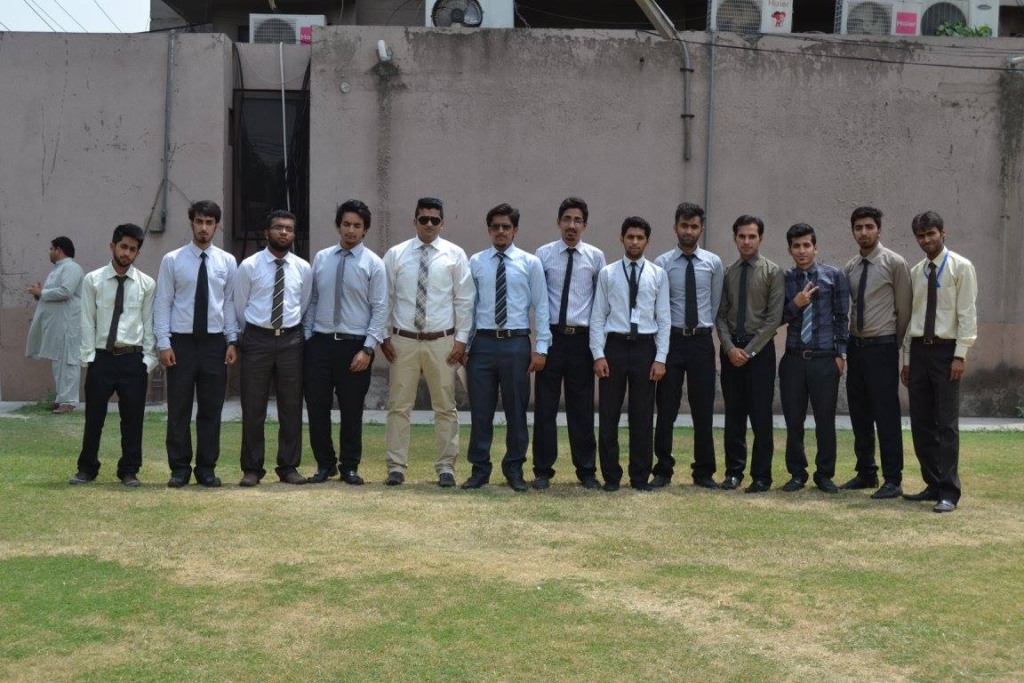 6 years after completing flying he was yet to discover his dream job of being a pilot. During this tenure, he appeared on PIA's cadet pilot induction tests twice. However, destiny had better plans coming for him, he was dropped both times in the test.
During his hustle for his flying career, he got married and now finding a workplace was now his foremost priorty. However, his wife was able to support him during his tough times. Both morally and financialy his wife proved as an essential support.
Till 2017, he continued with his father's business until he found himself in a new role as Simulator Flight Instructor at the University of Management & Technology Lahore. He continued this role for the next 2 years, and side-by-side, he was serving as an instructor at Ultralight & Sports Flying Club at Walton Airport. He was working in both roles simultaneously. Both of these roles helped him groom himself. He continued both roles till the end of 2019.
Dreams Took Flight
Finally, in 2019, Usman's dreams took off. He got a call from Fujairah Aviation Academy. FJAA in the middle east, one of the most renowned Aviation academies offering multiple Aviation Training. Usman was selected as Ground Instructor.

Usman called this opportunity a turning point in his life. His firm belief in himself for what he deserves became true. His dreams came true, his hard work and hustle paid off. Usman formally joined Fujairah Aviation Academy in February 2020.
Today, Usman has become a living motivation for those who dream of achieving something in their life. Usman encourages young aspiring pilots to keep their beliefs strong and doesn't give up on their dreams. Usman credits his family for his achievements, especially his grandfather (late), who made him believe in himself, which kept him motivated.