Pakistan Civil Aviation Authority has recently revealed its plan to renovate and extend the passenger terminal building for international flight operations at Skardu Airport. The tender notice was published on March 11, 2021, inviting you to bid for the project. PCAA mentioned that only reputed firms and contractors registered with PEC in the C-5 Category or above can bid for this project. The bid invites are only accepted till March 29th, 2021. 
Skardu Airport:
Skardu Airport (ICAO code: OPSD and IATA Code: KDU) is currently categorized as a domestic civil airport in Skardu, Gilgit-Baltistan. Currently, Pakistan International Airlines operates weekly flights to Skardu from Islamabad, connecting Skardu with PIA's domestic and international network. The airport also serves as a forward operating base of the Pakistan Airforce.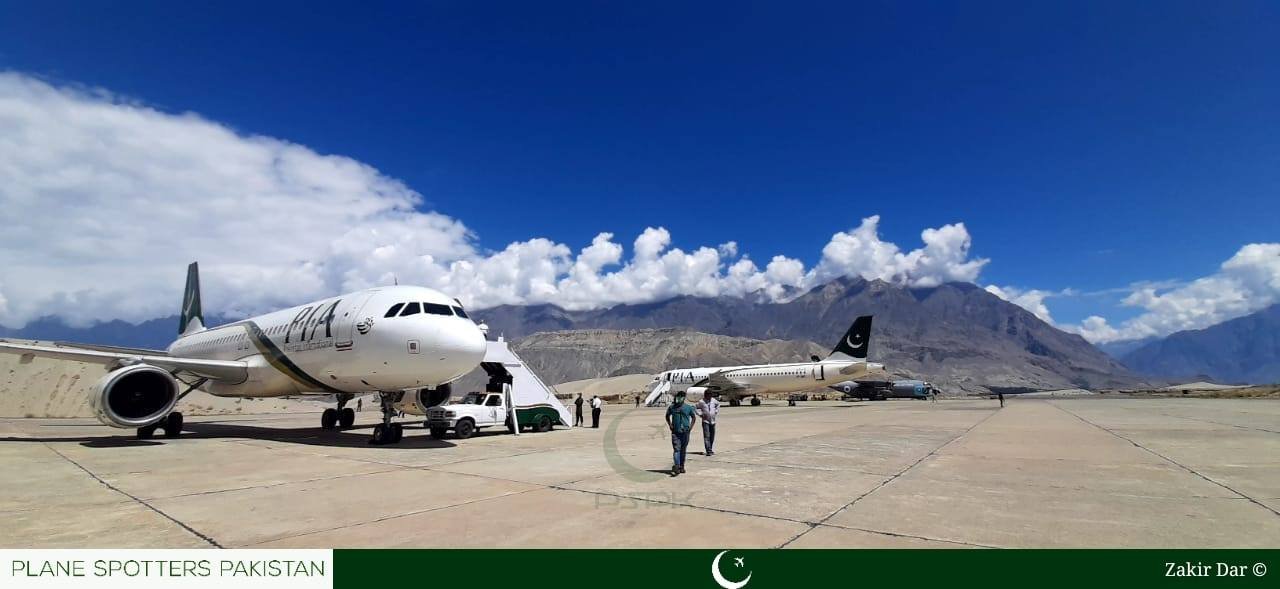 The airport has two runways (14/32 and 15/33). Both Runways are of asphalt Material, one is 3641 meters long (14/32), and the other is 2664 meters long (15/33). The airport elevation is 7316 feet (MSL) above the mean sea level. The Pakistan Civil Aviation Authority directly operates the airport. Only Pakistan International Airlines operates weekly flights from Islamabad to Skardu on Airbus A320. Previously this route was operated by Boeing 737-300s until 2012 when PIA decided to phase out the aging fleet of 737s.
Opportunities of Foreign Airlines:
Skardu being known for the tourist attraction, mainly mountain tourism. The extreme weather and scenic views of the mighty peaks of the Karakoram Range are an absolute treat to the eyes of tourists. Pakistan's struggle to boost the economy through tourism might be taking shape after the expansion of Skardu Airport. Since the airport is getting retouch, it will definitely attract foreign airlines to start their operations to Pakistan's first official tourist destination. It will be the first time a Pakistani airport will officially be declared as an international airport for tourism purposes.
We may expect that regional foreign low-cost carriers like Fly Dubai, Air Arabia, Salam Air, and Flynas will be more interested in the first place than the full-service carriers. Since the airport can only accommodate narrow-body airliners, Qatar Airways could be one of the first full-service carriers to lead this endeavor. However, this is just anticipation; the actual happenings are yet to be a reality. Although we would love to see foreign carriers bringing foreigners onboard direct from other countries, it comes with many problems.
Due to the high terrain of the airport, the weather is mostly extremely uncertain. The flights are mostly operated under VFR (Visual Flights Rules). We see flights getting canceled now and then due to the weather. This thought comes with a question that if the route from other countries would ever be profitable. Because in most days we should expect either cancelations or diversions all the time. The cost to accommodate passengers and then to reschedule the flight comes with many hassles for this kind of route.
Competition for local Airlines:
Well, there is no competition as of now on Skardu flights. However, Skardu is a tourist attraction. It is definitely a remote region in the middle of a mountainous region. Flights to Skardu are still not profitable for an airline to operate considering the cons we discussed in the above paragraph. The cost of operation is greater than the break-even or profits. Islamabad-Skardu is considered a socio-economic route.
According to CAARs (Civil Aviation Rules 1994), Local airlines must fly on socio-economic routes to connect the remote cities with developed cities. This helps to build a commute and enables the remote areas to be connected with the rest of the country. But the private airlines prefer to pay the penalty for not flying on these routes rather scheduling flights. This is why we see only PIA connecting small airstrips like Gilgit, Skardu, Chitral, and other remote areas. So competition is currently zero at this particular moment. PIA is a national flag carrier and a state-owned airline sole carrier connecting these socio-economic cities, providing an opportunity to commute for these areas' residents.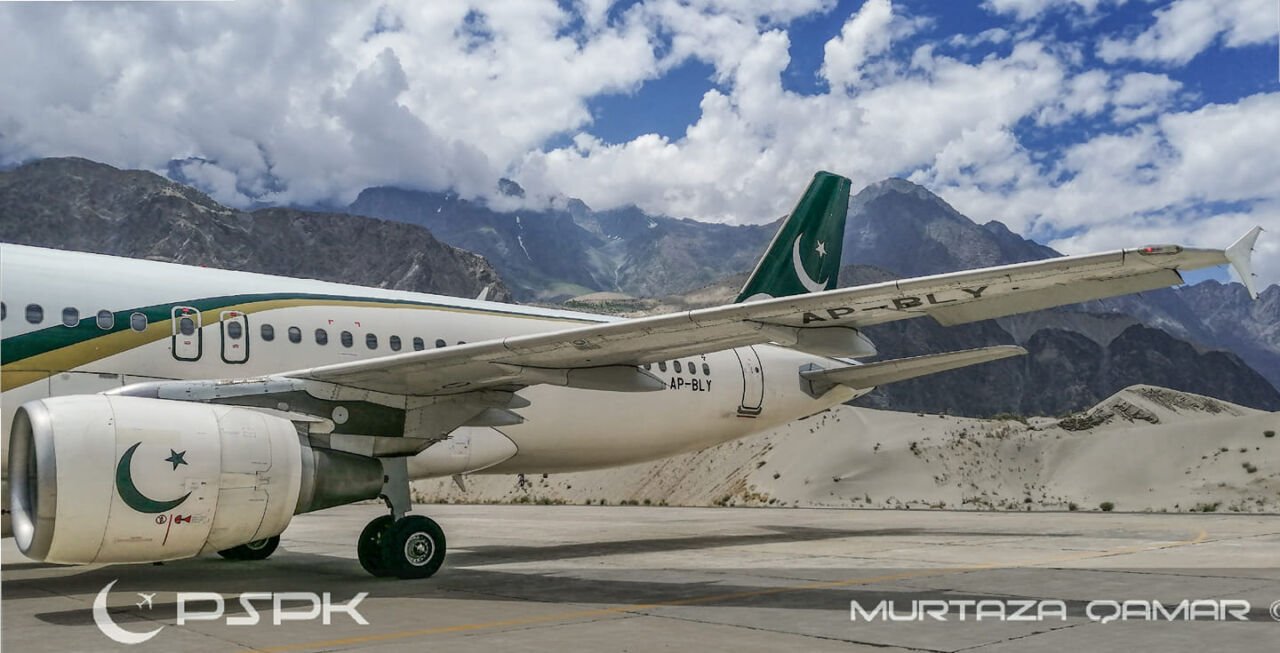 Featured Image Credits of A320 at Skardu Airport: Wikipedia Commons