Airbus and its Contribution Towards Global Development in Engineering Education
Airbus is a global name. It has proven its preset position through partnerships with global partners in engineering education. The most prominent area of their focus is innovation through engineering developmental growth. It is not about making business but it is about improving the skills of engineering students around the globe. The aim is to pool their versatile talents for the company. The company started 50 years ago but it has done a phenomenal job in multiple areas of interest.
Corporate Membership of Global Engineering Deans Council
Airbus is a corporate member of the Global Engineering Deans Council. The members of GEDC are prominent figures in different countries who have a vision of improving engineering education. These members have devised a list of agenda to improve higher education in engineering in their countries and universities.
Airbus has played a pivotal role in promoting education in engineering through different partnerships and education programs. Being a corporate member of GEDC, the company is endeavouring to bring more and more skilled minds to the field of engineering. The GEDC Airbus Diversity Award is a joint initiative which recognises individuals and programmes that have succeeded in increasing diversity amongst the engineering student body worldwide.
Global Partnership with The International Federation of Engineering Education Societies (IFEES)
Airbus is a member of IFEES since 2012. International Federation of Engineering Education Societies (IFEES) is a global organization. It was found in 2006, at the American Society for Engineering Education's Global Conference in Rio de Janeiro, Brazil. IFEES is proud to be leading the effort in connecting the world's engineering education societies, and leveraging the collective strengths of all its members in order to improve engineering education worldwide.
Its members constitute diversity; both in terms of cultures and engineering education interests, The range of these interests starts from Quality Assurance to engineering education, from pedagogy to the role of technology in the classroom. The federation works with a large number of member societies to establish effective high-quality engineering education around the world to ensure a global supply of well-prepared engineering graduates. As a an active member, Airbus has been organizing forums for different World Engineering Education.
Airbus Global University Partner Programme (AGUPP)
Airbus always has the vision to bring industry and education together, The company is running a Airbus Global University Partner Programme that connects a global network of universities to develop engineering and technology specialists of the future. This particular move in this direction has been very instrumental in terms of its future programmes in commercial aviation, defence, space and helicopters.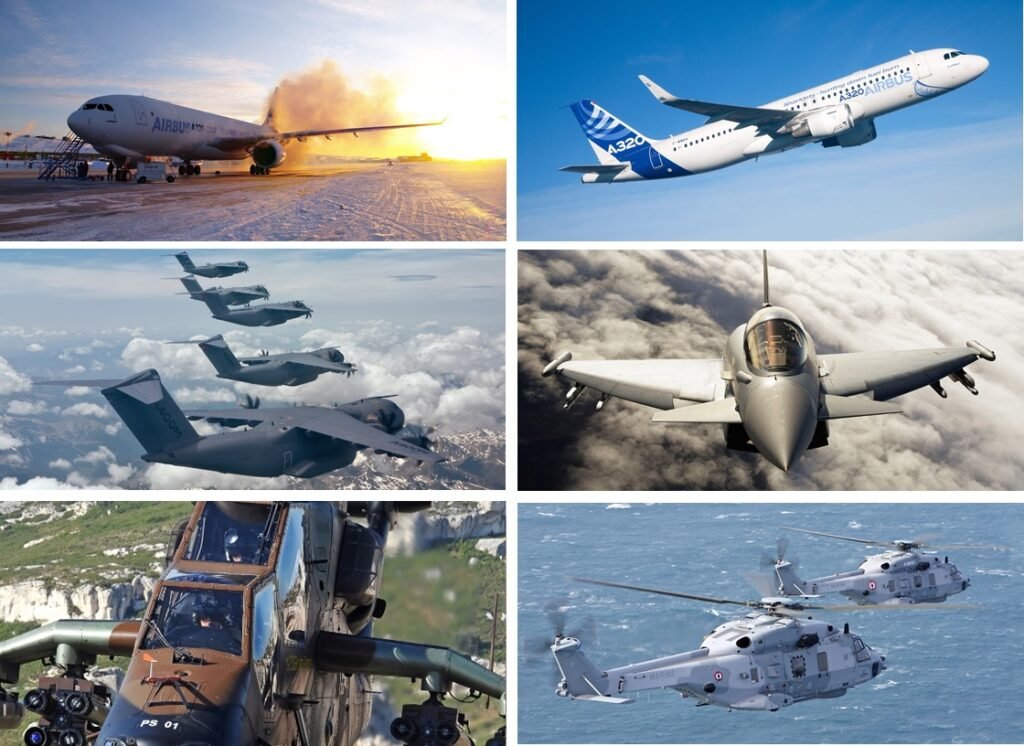 More to AGUPP
The programme currently covers 26 universities in 13 countries. The programme is supported by a Campus team made of an Employment Marketing Manager and several Airbus employees acting as the company's ambassadors. It is a unique opportunity for the students to interact with the management and technical teams to learn as well as become the leverage point of the company for its future programmes running at different divisions.
Example of a Collaboration with Nanyang Technological University in Singapore
An example of Airbus collaboration in promoting AGUPP, is its association with three prominent universities of Singapore. Many of Airbus Innovations projects are performed in close cooperation with Nanyang Technological University (NTU), the National University of Singapore and the Singapore University of Technology and Design. These projects include an agreement between Airbus Defense and Space and NTU to study high-capacity satellite transmissions. This will create greater growth opportunities for its Space division across the globe.
Airbus Vision on Taking Education And Business Together
Airbus' Vision needs future engineers with diversified skills and knowledge. The aim of the company is bring in a strong pool of talent that can make Airbus fly higher and faster. Research work from different societies as well as from different campuses working under AGUPP's guidance is going to set a new set of skills that will make the industry and education work together to provide the best possible environment to encourage and retain new talent in engineering careers.
Featured Image Credits: The Straits Times