Karachi Airport has always been a hub of glorious aviation activities, even before Pakistan's creation. It was built as an aerodrome in 1924 and acted as the British-India entry. It enjoys the honor of giving site for building one of the three British R-101 Airship mooring masts and hangars (Kala Chapra).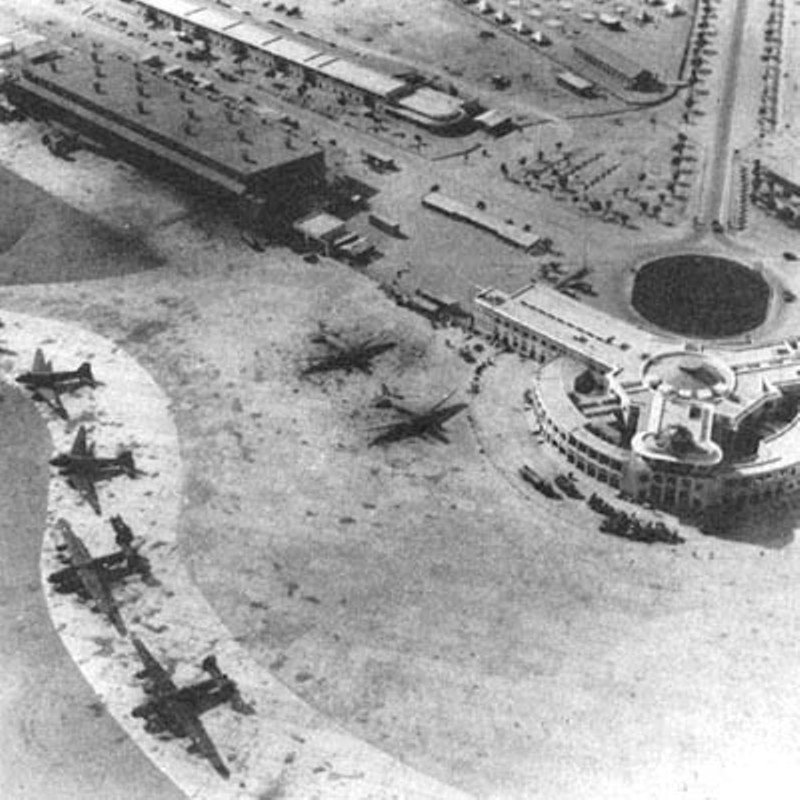 Karachi airport was declared the first and foremost airport of South Asia in 1929 upon landing a London flight. During World War II, it served as a transshipment base for the US's Air Force units. After the partition of the sub-continent, Karachi Airport received the Pakistan postage stamps. In February 1955, this airport facilitated the first international flight of PIA from Karachi to London via a stopover at Cairo. Moreover, it also hosted international VIPs in the form of Vice President of the United States and English Prime Minister.
Current Status of Jinnah International Airport
Based in Karachi, Jinnah International Airport is Pakistan's largest airport. The airport is named on the great leader and founder of Pakistan, Mr. Muhammad Ali Jinnah. It operates the largest number of domestic and international flights to and from Pakistan annually. Being the busiest airport in the state, Jinnah International Airport has 80 check-in counters and can accommodate up to 40,000 passengers per day.
The airport is located in a city that has a comparatively mild, arid atmosphere and low levels of precipitation. Since the airport is located 14km east of Karachi city, it is connected with the main city via ground transportation. It is only 100ft above the main sea level, on behalf of which cold sea breezes provide relief during the blazing summers.
Jinnah International Airport has two runways as 07L/25R and 07R/25L, with a length of 3200m and 3400m, respectively. These runways are paved with concrete and are equipped with ILS CAT 1. Moreover, it has 12 taxiways that help in rapid runway vacation by reducing runway occupancy time. The 42 parking stands include 12 contact gates for linking parking stands directly to the terminal building. Besides possessing 12 parking stands, it also has almost 30 remote parking bays.
The airport has two concourses, the eastern one that accommodates international operations while the western one hosts most domestic operations. Both of these concourses are composed of departure lounges and food and shopping concessionaires. It has two additional terminals, which are exclusively dedicated to Hajj operations and some offices. All of these terminals are featured with the required and necessary facilities to provide ease to travelers.
Karachi Airport Attack in 2014
A group of heavily armed gunmen attacked Karachi Airport in June 2014. The attack resulted in 13 dead and several wounded. Several aircraft were damaged during the attacks, including a PIA Boeing 747.