Are We looking for a Real Competition?
Pakistan Aviation Industry is a small fraternity where four airlines are competing at the moment. The ground reality is, Air Sial has recently joined the club; therefore, the competition existed among three airlines; PIA, Serene Air, and Air blue. Although Air Sial is a new name and it will take some time to build up its rapport. The new airline has made an effort to level up with the experienced players in the market.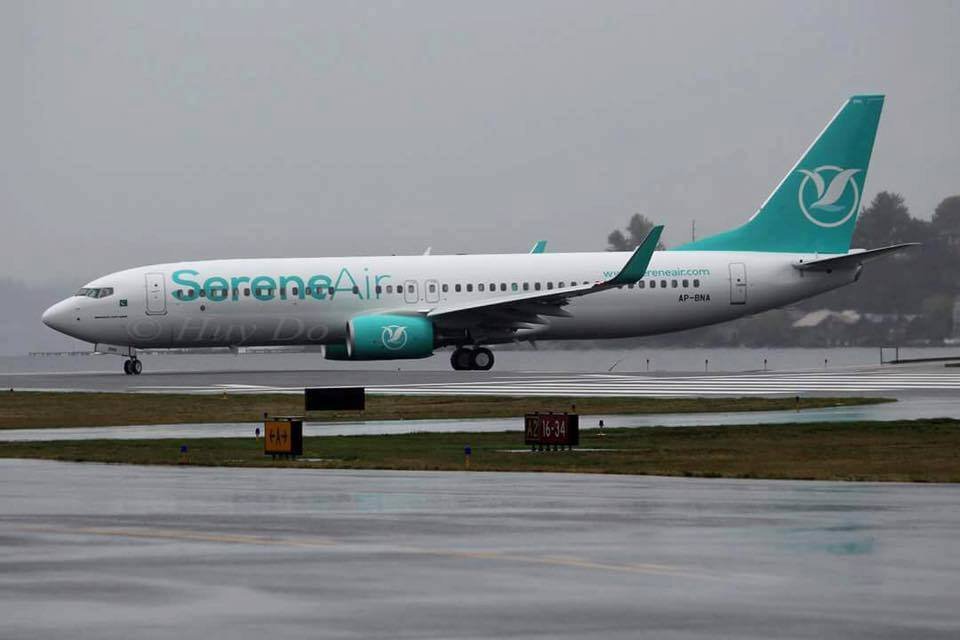 Read more:-Air Sial is giving tough time to Serene Air?
The Edge
Talking about the real competition, the only thing that makes Serene Air taking the edge is its relatively newer and cleaner aircraft than PIA. Secondly, the cabin crew. Owing to have a younger fleet of aircraft with younger cabin crew is an advantage to the airline. PIA has a fleet of older aircraft with a relatively older cabin crew. The cabins of Serene Air Boeing 737 are also better and well designed to acclimatize the internal lighting according to the needs and comfort.
The price tag is not always the priority of a customer. A passenger needs comfort and extended level services on the ground and in the air. Ideally speaking, beyond the expectations. Services are a critical area for an airline. Unfortunately, PIA has failed to maintain its old standards. The private airlines are therefore exploiting this grey area. They have fairly managed to capture the passenger load from PIA due to its below-average services. Serene Air has critically focused on this domain and has become a strong existing Pakistan airline industry.
Read more:- Service Culture: a concept nowhere in PIA
Competition is About the Services
On the price front, Serene is actually a bit expensive than PIA. However, as mentioned earlier, passengers have strong perceptions of past experiences. Pricing does not always matter. Reliability and punctuality is another area that hurts the passengers. Unnecessary delays and frequent flight cancellations have become the hallmark of PIA. On the contrary, Serene has maintained a 98.8% punctuality rate, whereas PIA hangs around at 90%.
Read more:- Operational Performance and Reliability in the Airline Industry
There is no comparison between the airlines based on fleet size. PIA maintains a fleet size of 26 with 12 long hauls wide-body Boeing 777, whereas Serene Air has 5 aircraft in its fleet. With only one Airbus A330. So practically, there is no competition between the two airlines in numbers. The only thing that distinct Serene from PIA is its better 'service' accompanied by newer and better aircraft.