Allama Iqbal International Airport (OPLA) or Lahore airport is the largest airport in Pakistan's most populated province. It is located 15km east of the city of Lahore and serves as the busiest airport in this province. Being the third biggest airport in the state, this airport accommodates a massive number of domestic and international flights. In order to cater to the progressively growing air traffic demand, the airport was intended to expand back in 2017. After the expected expansion, Allama Iqbal International Airport will be able to serve more than a 25million passengers annually.
What Expansion could bring to OPLA?
Allama Iqbal International Airport operates a significant number of domestic and international flights. Currently, it hosts almost 4.5 million national and international passengers while providing the required services. It has three terminals named as Allama Iqbal terminal, the Hajj Terminal, and the Cargo Terminal. Pakistan Civil Aviation Authority had approved the project of expansion and renovation of the airport in 2016 with the purpose to declare it the largest airport in the country.
This expansion process did not only involve the enlargement of passenger's accommodation areas but also consider the growth of the cargo terminals. It also included the extensive development of airside to promote and facilitate maximum international flights with upgraded amenities. Moreover, the extension had involved remote parking areas for relieving the ground transportation to access the airport easily.
Current Status of Lahore Airport
It is hard to swallow that despite being the biggest air travel hub of the region, it is a 2-star rated airport by Skytrax. Due to lack of cleanliness, maintenance, food and beverages, and other related facilities, this airport is unable to deliver what it should be. In order to make it a pleasant and accommodative air travel hub, the government of Pakistan had planned for its expansion. However, due to uncertain reasons, the expansion project has failed to gain its objectives. The airport is currently unable to welcome the growing traffic of this region. That's the reason most of the international carriers do not operate from here due to the lack of their required demands.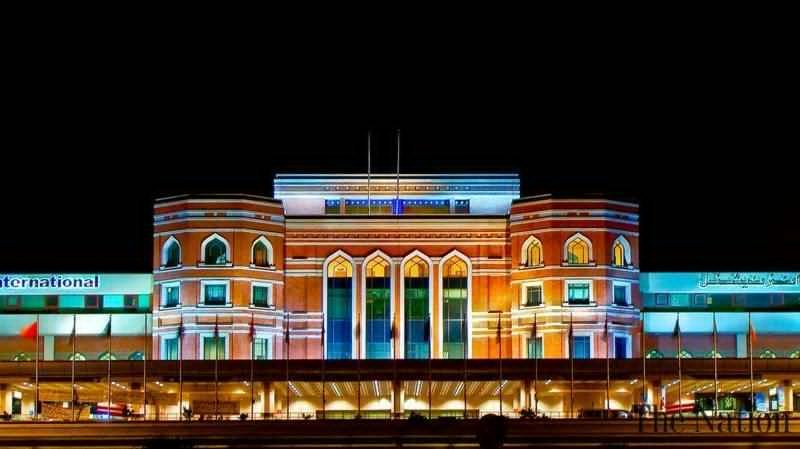 Similarly, it is unable to make sure of the availability of space for both the passengers and the vehicles. The discomfort faced by these basic yet insufficient needs leads to customer dissatisfaction. Therefore, the Pakistan Civil Aviation Authority should consider saving the asset of the state by expanding it to the required level. In this way, Allama Iqbal International Airport will become capable of sharing the traffic load of the major hubs around the globe.
Featured Image Credits: Zameen.com