Serene Air joined the aviation market of Pakistan in 2017. It was the first private airline of Pakistan that introduced NextGen B737-800. The aircraft has a redesigned wing with greater area, a wider wingspan, amplified fuel capacity, and higher maximum take-off weight. Currently, this operator operates with four 737-800 besides an Airbus A330-200, making a total fleet of 5. Compared to Airbus jets, the bulk presence of four B737-800 shows the reliance of Serene Air on Boeing-made jets.
Suitable Options for Serene Air
Being a hybrid low-cost carrier, it is profitable for Serene Air to operate a single type of fleet. These narrow-bodied jets are configured in a single-class layout to accommodate the maximum of the load. In this way, the airline saves the operating cost by reducing the maintenance expenses.
However, for Serene Air it is advisable not to depend on only the Boeing fleet as diversity in fleet leads towards diversity in network. By maintaining its legacy of introducing the latest technology in the market, Serene Air could induct aircraft of Airbus like that of A321LR, A321XLR, and more A330-200.
These aircraft consume less fuel, provide a long and extended range with a comfortable journey. They have fully flat seats, wing sharklets for efficient fuel consumption, and leave with minimum CO2 emission.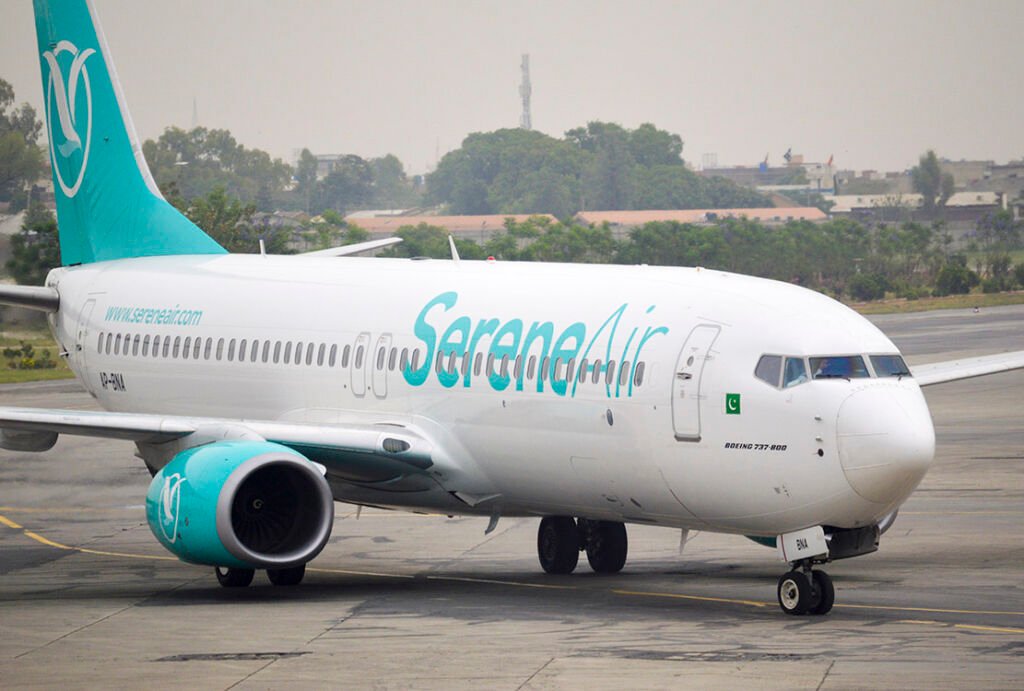 Moreover, for short to medium-haul flights, the A320/A321 neo series of Airbus offers multiple features. Despite possessing a single-aisle, their cabins are quite wide with increased exit limits and wider seats. Furthermore, the possession of New Engine Optimization has made them enough fuel-efficient to produce minimal noise.
Diverse Fleet Could Bring Diversity in Network
Serene Air has avid plans of going to International destinations to serve different geographical locations. In an attempt to serve them with the best equipment coupled with exciting onboard services, Serene Air could bring versatility to its fleet. The diverse fleet expansion could bring multiple opportunities for expanding the network. Therefore, the induction of advanced, modish, updated, and accommodating aircraft of the airbus and the existing fleet could serve this purpose.