Not too long ago, Etihad Airways was conducting some ghost flights of its Airbus A380's. These aircraft were grounded back in March 2020 and put in long-term storage. But the question is, what happened to them now?

On 22nd April 2021, Speaking at the World Aviation Festival, the CEO of Etihad Airways, Tony Douglas, announced that the Airline had ditched the Airbus A380's and they shall be grounded indefinitely. He further mentioned that the Aircraft is no longer commercially feasible for the Airline. The Airline operated a fleet of 10 Airbus A380 on several long-haul routes. Last year, the airline announced that it would put its Airbus A380's in long-term storage with a chance of getting back in the skies. However, due to the unpredictable situation due to the Pandemic, the airline lost faith in the Super Jumbos.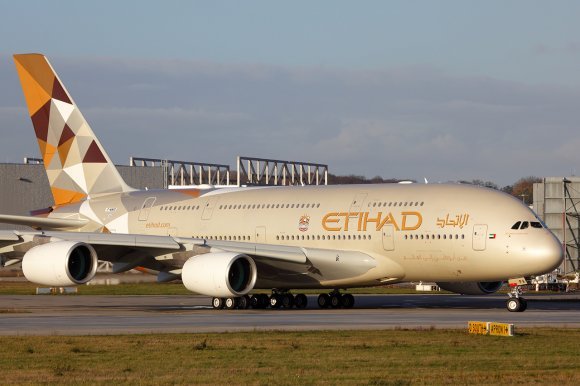 The airline took delivery of its first A380 back in 2014. In just 6 years, the airline abandoned it, which presents a sad sight of such a marvelous human invention that couldn't rule for at least a decade.
Etihad Airways and the future of its Boeing 777's
Etihad Airline currently operates a fleet of 19 Boeing 777-300ER and 5 Boeing 777 Freighters. However, recently the Airline announced that it is planning on changing its model on how it runs its business. This announcement further came with a sudden decision that Airline will be retiring the entire fleet of its Boeing 777-300ER. Just a few years before the COVID-19, the airline retired some of the other aircraft types and it looks like it is now time for another type to leave.
No doubt that the Boeing 777 is one of the best, commercially viable, and safest aircraft in the history of the Aviation Industry. However, the recent announcement by Etihad come much as a surprise as to why they would retire such a marvelous piece of engineering that flew the majority of its long-haul and medium-haul routes.
Some of these Boeing 777's have a First Class Cabin. So is that a sign that Etihad will completely shut down its First Class or continue it with its future lineup?
A new Operating Model?
In addition to the news that came recently about the retirement of its Boeing 777. CEO Tony Douglas also hinted at a new operating model.

He also further stated that "You will see of us a very focused, a very disciplined operating model which is heavily built around the fleet of the 787 Dreamliner and A350-1000".
The airline is currently operating a fleet of 39 Boeing 787 Dreamliner with 2 variants which include 30 Boeing 787-9, and 9 Boeing 787-10. The airline also received 5 of its Airbus A350-1000XWB but due to the unfortunate circumstances because of the current Pandemic, they're stored and it's still unexpected as to when they'll perform the first revenue flight for the airline.
This means that Etihad will be focusing on a Business Model entirely based on the two popular aircraft from two different manufacturers, Boeing and Airbus.

Source: One Mile at a Time