Pakistan's second-largest private carrier i.e. Serene Air has revealed its plans of expanding its operations to serve international routes. Owe to this expansion strategy, Serene Air will formally begin its international flights between Islamabad to Sharjah and Lahore to Dubai.
Expected Schedule for International Flights
Serene Air is all prepared to introduce its new routes between Islamabad and Sharjah on 16th March 2021. While the airline is expected to operate between Lahore and Dubai from 2nd April 2021. At the initial stages, three weekly flights will operate for both of the newly added international destinations. The airline may increase this frequency progressively depending upon the travel demand of these routes. In this way, the first phase of international operations is scheduled to accommodate these two routes as they are well-known for their robust commercial activities. Since Serene Air has acquired all the regulatory approvals of starting its operations in UAE and Saudia. Therefore, it also aims to outspread its Saudi operations in the near time.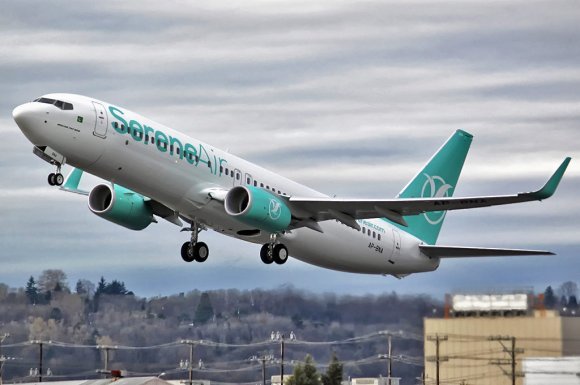 Broadening Horizon Depicts Broad Vision of Serene Air
Islamabad-based Serene Air had started its operation in Pakistan back in 2017. Since then, the airline has earned a good reputation in the local market through the provision of advertised amenities. Serene Air is currently facilitating domestic stations of Pakistan that include Faisalabad, Lahore, Karachi, Islamabad, Quetta, and Peshawar. It operates almost 84 flights a week with the help of its fleet of four Boeing 737-800 planes and a newly inducted Airbus A330-200 wide-body aircraft. Serene Air was striving hard to bring international destinations into its operating strategy for a long. However, the wake of the global pandemic affected its plans and compelled it to face this delay. Anyhow, due to the fast delivery of vaccines and getting ease in travel restrictions, Serene Air is finally going to experience new touchdowns at international airports.
Image Credit: flickriver