The global stigma
Asking if men can be flight attendants may seem odd in this day and age. However, airlines used only to employ women as flight attendants. Not only that, but they had to meet several strict criteria, including age, height, and attractiveness. Several discrimination cases against airlines for these hiring practices were filed in the 1970s and 1980s. Since many of the passengers belong to the business category, it was envisioned that having only beautiful young women serve the passengers would be smart.
There were no male flight attendants back then. These lawsuits, along with changing demand, eventually made it standard for airlines to be gender-specific when hiring employees as flight attendants. Many women business travelers exist today, just as there are male flight attendants and amazing female airline pilots.
The flight attendant is perceived as a support or entertainment job and it was considered shameful for men to be in supportive jobs. Being a flight attendant is more than entertaining passengers and with time the complexity of the job role is gaining acknowledgment.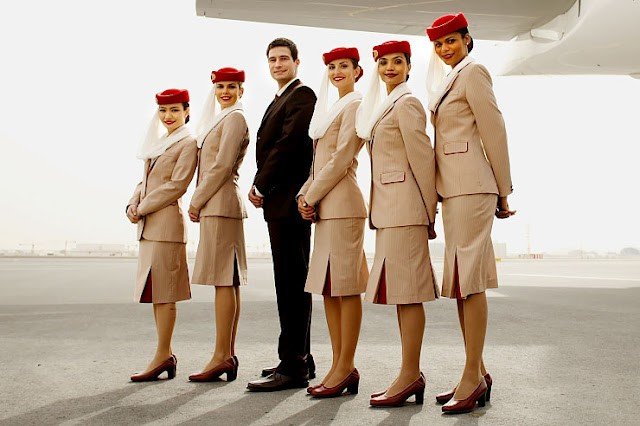 Gender inequality is an international debate, and the genders affected by it are fighting for their rights. Equal opportunity must be provided to everyone worthy of the opportunity irrespective of their gender. Internationally, airlines have started hiring male flight attendants along with female attendants.
Discriminatory words such as air hostess or steward boy are also avoided to observe gender equality. However, like in every other domain, Pakistan is still way behind in acknowledging this concept.
Male flight attendants in Pakistani Commercial Aviation
Globally, the female to male ratio of flight attendants is 86% and 14%, respectively. In Pakistan, only PIA has male flight attendants. Private commercial airlines such as Air Blue, Air Sial, and Serene Air do not hire male flight attendants. Previously, Shaheen Air was a private airline with male attendants onboard. Since the Demise of Shaheen Air, those who lost jobs are still jobless since other private careers are not hiring male attendants.
Touched Daudpota, a PIA crew member, went viral on social media after photos of him soothing a crying baby on a flight from Karachi to Islamabad. The United Nations recently honored him for his good deed. UN Women Pakistan, a branch of the United Nations that advocates for gender equality and women's empowerment, called the steward the "He for She" Champion after showing empathy, gender sensitivity, reverence, and concern to a female passenger.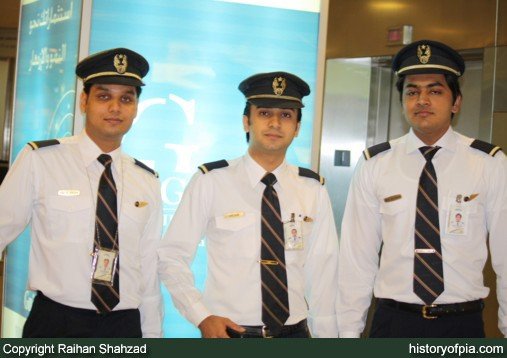 Private airlines are not bound to hire male flight attendants by the employment laws of Pakistan, which gives private airlines the leverage of hiring who they may see as apt for the role. However, the country is filled with gentlemen such as Mr. Touheed Daudpota, and it is high time that private airlines realize that opportunities should not be given based on gender. The stigma around men working in "customer care" jobs should stop if the airlines want to gain a competitive edge in private airlines' already competitive industries.