Marketing tactics are those tools that assist any business in achieving its strategic objectives. Airlines worldwide rely on creative and innovative marketing techniques to create a permanent niche in their consumers' minds. While considering Pakistan's aviation industry, it is apparent that Airblue knows the worth of effective marketing practices. That's the reason it has always come up with exceptional branding methodologies.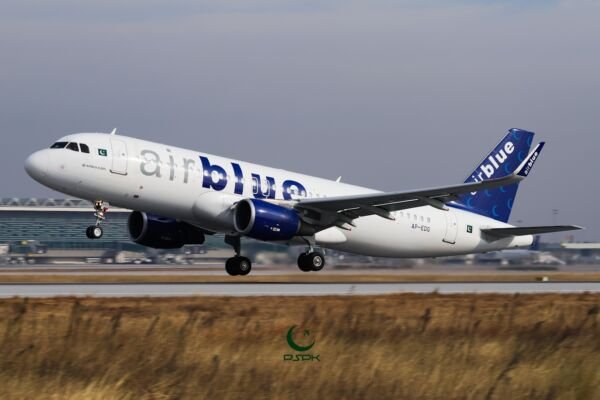 Astounding Branding Assists in Owning the Skies
Airblue had started its domestic operations back in 2004, and within a span of one year, it expanded its wings to international horizons. This quick expansion shows that this operator became popular among the public to such an extent that it allowed it to fly across the borders. Among several other professional attributes, airblue displayed the best marketing and branding practices in the region to achieve its benchmark of owning the sky. Then, airblue moved towards advanced customers' satisfaction approaches to survive and sustain its image in a highly competitive environment. Additionally, its blue miles loyalty reward service enables it to grow at an exponential level.
Branding Practices of Airblue
The foremost branding strategy of airblue includes introducing the concept of E-ticketing in Pakistan. Currently, airblue is focusing on Product Quality Leadership to acquire new customers. To meet the standardized quality of its services, this marketing program requires to charge a bit higher than its competitors. However, it delivers its promises in the form of providing the best tangible and intangible services. These services include quality food, comfortable seats, utmost safety, and good word of mouth.
Product Quality Leadership Dominates the Services
The fare of airblue is almost equal to that of PIA, yet it ensures the provision of what it advertises through its product quality leadership program. Among ground services, it includes an E-ticketing system to ease the customers. Airblue has significant contracts with travel agents who bring it, customers to its doorstep. It often offers discounts on early bookings and provides refunds and exchanges on tickets. It has flexible payment methods. On getting on-board, it facilitates the economy class travelers through 32 leg pitch with normal seats. For catering services, it has contracted with Kitchen Cuisine to supply the best onboard meal. Additionally, it provides hustle-free e-cargo facilities for the transportation of goods.
Image Credit Jetphotos.com