New Islamabad Airport became operational when the old Benazir Bhutto Airport failed to cope with the increasing traffic. The new airport was built 20 km west of Islamabad, near Kashmir Highway and Motorway Interchange. It started its activities formally on 3rd May 2018. This new airport was established with a vision to broaden the horizon of commercial aviation activities in Pakistan. That's why it was equipped with several modish and ample airport facilities to meet the international standards. These facilities majorly include the following landside and airside state-of-the-art technologies:-
Unmatched passenger's accommodation
Primary and Secondary runways equipped with Instrument landing System Category 3
Primary and Secondary Surveillance Radar with ranges up to 100 and 250NM, respectively
32 domestic while 70 International Check-In counters and conveyor belts processing 5500 bags hourly for international departures while 6,000 bags hourly for international arrivals
5 wide aprons where one is specified for parking at least 3 cargo planes, and
33 stands for aircraft with 15 top-graded aerobridges
However, this New Islamabad International Airport is still failed to deliver its promises. It has proven to be the most controversial project that exceeded pretty well in its budget and took more than expected time to get completed.
Limitations of New Islamabad Airport
Skytrax grants the new Islamabad International Airport a 3-Star rating based on its inadequate services, tidiness, relief, food and beverages, and shopping. Similarly, the newly made airport has failed to ensure good maintenance and sufficient quality. The common amenities of shopping, food-related concessionaires, and common customer relief are quite disappointing. Airports generally depict the hospitable nature of the nation to whom they belong, yet the courtesy-free staff of IIA has strived pretty less to win goodness. Moreover, the new Islamabad International Airport is far from the city, making it difficult to access travelers.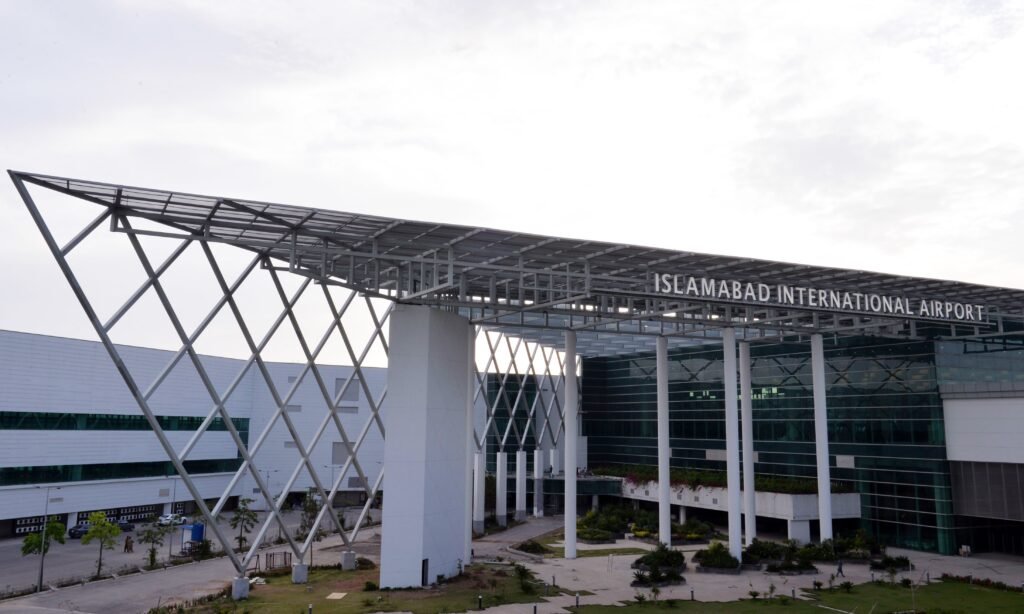 Some other dysfunctional services include unserviceable conveyor belts, non-availability of assistance desks, personnel, and internet to seek guidance. Furthermore, the absence of porters and sufficient sitting arrangements also add distress to the travelers consuming the airport for transportation purposes. Additionally, the IIA does not possess the top-notched and ultra-supportive infrastructure. That's the reason heavy monsoon rains affect the ceiling of this newly constructed airport to quite an impactful level. These limitations of the IIA show that it needs improvement from its infrastructure to its functions to attain the level of perfection.
New Islamabad Airport holds a great potential to be the regional hub. But the exploitation was never correctly done. The airports are supposed to be business centers to engage in business activities. The terminal building has plenty of area vacant where small businesses can be promoted. Since Pakistan is focusing on promoting tourism, the new Islamabad Airport can serve as a hub for tourists. Flights to Skardu and Gilgit also originate from Islamabad. The airport can be a game-changer in terms of contributing to the economy and promoting tourism. But the authorities seem extremely unserious about it.