Despite the on-going pandemic, Pakistan International Airlines has revealed its plans to resume some domestic and international destinations.  Most of these routes had been closed for more than a decade. The national flag carrier of Pakistan is optimistic about reopening these routes. Since the phasing out of Boeing 747s and Airbus A310s, many routes were forced to shut for either loss-making balance sheets or unavailability of suitable equipment.
Resumption of flights to Central Asia
PIA has announced the resumption of flights to Bishkek in Kyrgystan, Baku in Azerbaijan, and Tashkent in Uzbekistan. All of these routes were previously served by the Boeing 737 fleet a couple of decades ago. The resumption of flights to central Asian countries will contribute to boosting the revenue as a whole for the airline. Still, it will also help in strengthening the bilateral relations between Pakistan and Central Asian countries. This also unlocks the exports' opportunity to reserve their cargo slots for the exports to central Asian countries. The resumption of flights to these destinations will enhance the tourism opportunities by connecting central Asian cities with Pakistan. The central Asian flights are being resumed from Lahore station currently. It is expected that there will at least 2 weekly flights to each destination in above mentioned.
Resumption of flights to Istanbul
PIA also has announced the resumption of flights to Istanbul. Previously this route was served as a transit hub to some European countries until it was closed for operations. The Federal Minister for Aviation has recently met with the Turkish Ambassador to Pakistan, Mr. Ihsan Mustafa Yardakul. The meeting was held to strengthen the bilateral ties between the friendly countries. PIA shall be operating a week frequency thrice to Istanbul from Islamabad and Lahore. The schedule has not yet been announced. However, we are also not sure on which airport the flights will resume in Istanbul as two airports are serving the Turkish Capital, i.e., Sabiha Gökçen and Istanbul Grand International Airport. The flights are expecting to resume in May 2021.
Resumption Domestic Flights
As a part of expansion plans, PIA also has announced its operations from Rahim Yar Khan, Chitral, and Saidu Sharif in Swat. These routes are a part of Socio-Economic zones, which are supposed to be connected with metropolis cities to enable commute opportunities. PIA will be operating them on the ATR42 fleet as the ATR72 fleet is expected to leave the fleet very soon. PIA used to operate these routes previously with Fokker F-27 aircraft. No other private carrier has ever flown any prop aircraft to these airports. Once in a blue moon, Airblue had acquired a couple of ATR72s to start flying to socio-economic routes, but the idea backfired due to leasing issues, and aircraft were returned to the lessors.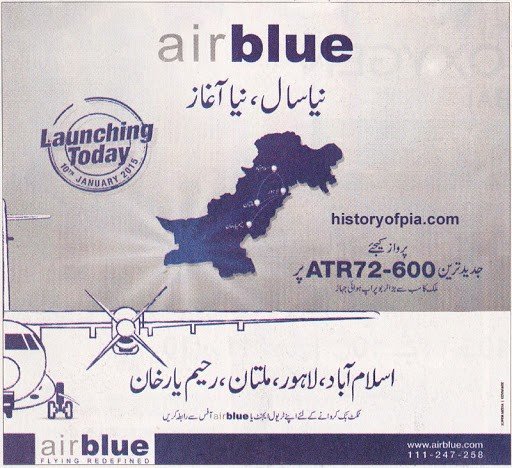 Feasibility of Sudden Expansion
Through the expansion or resumption of the above-discussed routes will be fruitful in the longer run. It will definitely promote tourism opportunities, but the feasibility of operating such a massive expansion is a little dubious with the current fleet. PIA's A320s are about to leave the fleet in the upcoming months since the lease agreement is about the end. PIA is in talks with other lessors to replace the A320s with either A320neos or Boeing 737 MAX. Considering COVID-19 restrictions in the middle east and especially in Saudi Arabia has diverted the PIA's attention to resume other potential routes to recover from the series of losses.