The Fight of the Mights
The market of commercial aviation is dominated by two giants. These giants remain in battle with each other. Airbus and Boeing have dominated the world of passenger aircraft for decades. Their positions keep on changing at the top of the table for orders and deliveries of new jets.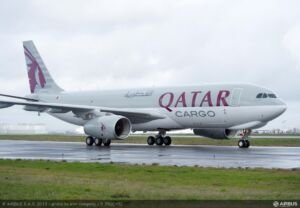 Boeing has an extended global supply chain that supports its aircraft operations around the world. With its presence almost everywhere, Boeing has earned a unique position in the minds of commercial travelers. Airbus also has a strong presence in almost every nook and corner of the world.
Boeing is the King of the Air Cargo Domain
However, in the freighter market, there is no contest. Boeing lists more than 760 freighter variants ordered by customers over its history, with 732 already delivered to customers. That's not including the many combi aircraft sold by the manufacturer or the hundreds of passenger planes that have been converted to carry cargo.
Airbus has not sold a new-built cargo aircraft for almost six years. The last order was recorded in March 2015, with four A330-200F ordered up by Turkish Airlines. The A330-200F is the only cargo aircraft offered brand new by Airbus, and only 38 were ever ordered. All 38 have now been delivered, leaving Airbus with a backlog of zero new orders.
While Airbus is enjoying some success with its passenger to freighter (P2F) conversions, under a modification program offered by specialist Elbe Flugzeugwerke (EFW), it's small numbers compared to Boeing. The A330-200P2F and -300P2F have seen eight planes redelivered to airlines already, with slots filled at EFW through 2022. The A320 and A321 are also on offer as P2F conversions.
Boeing continues to dominate the freighter market, so why hasn't Airbus done more to challenge its position?
Cargo is in the Blood of Boeing
Boeing has forever embraced freighter variants as part of its product lineup. Just about every type of aircraft ever developed by Boeing has been either offered as a factory-built freighter or has been supported for a passenger to freight conversions by the manufacturer.
The exception to this is the 787 Dreamliner, which has never been offered as a cargo aircraft, at least not yet. While this may change in the future, the truth is that Boeing has quite the widespread offering for cargo carriers already, so there is just no need to spend the time and investment in developing a Dreamliner freighter. Right now, Boeing offers adequate choices for cargo aircraft and is further supporting the market with its Boeing Converted Freighter (BCF) program. Although it is planning to draw a line under the 747F Program with the last aircraft to be produced by 2022, it has the cargo market all sewn up with the 777F, 767F, and its 737-800 and 767-300 BCF.
Does Airbus have any chance?
The problem for Airbus is twofold. First, it doesn't have an aircraft in its lineup that adequately provides for the cargo market. Its A330-200F is narrower than the 777, and cannot accommodate two pallets side by side. Even with the improved efficiency of the A330neo, it would struggle to compete economically. To really challenge Boeing's dominance, it would need to look to one of its larger aircraft.
The Airbus product line up can't compete with the capacity of the 777F.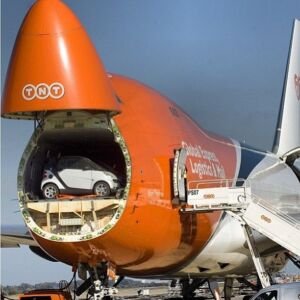 The A380F was proposed but never developed. It did attract some orders initially, but issues with production delays of the passenger variant caused potential buyers to cancel the deals. With the A380 production ending this year, there is no more hope for this aircraft to ever work as a brand new freighter (although some airlines have attempted conversions amid last year's cargo demand surge).
The remaining option for Airbus is the A350 Freighter. On paper, it could work, with a higher payload than the A330 and efficiency improvements. Airbus discussed an A350F back in 2007 but wanted to focus on the passenger variants before turning any attention to this project.
About the Future
With cargo demand continuing to remain high, there could be an opportunity for Airbus in the future with an A350-1000F. However, with so many widebody aircraft taken out of service in 2020, there is an abundance of cheap alternatives for cargo airlines to consider.