Hungarian low-cost carrier Wizz Air is planning to start flights between Pakistan and Hungary. CEO Wizz Air Joseph Varadi has reached out to Pakistan's Aviation Minister Gulam Sarwar Khan. The delegation discussed a strategy for direct flights between Budapest and Islamabad. During a meeting held in Islamabad, The delegation discussed strategies to start direct flights from Hungary's capital to Pakistan's capital.
Pakistan has huge tourism potential, and with flights increasing from a European country like Hungary would aid our tourism industry and enable and enhance bilateral trade.

Said Pakistan's Aviaiton Minister, Gulam Sarwar Khan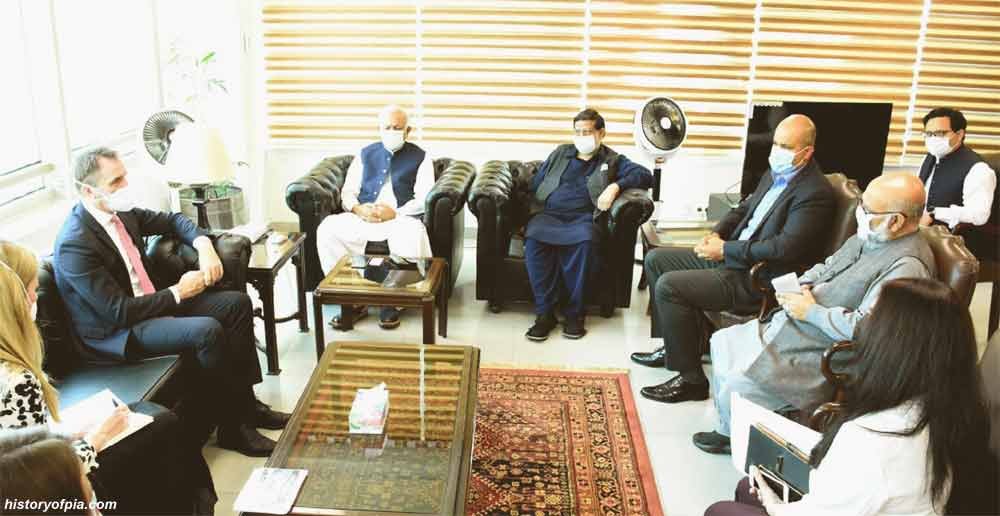 Wizz Air Profile
Wizz Air is a low-cost carrier based in Budapest, Hungary. The airline was founded in 2003, and currently, it serves 150 destinations through 500 routes across Europe, North Africa, the Middle East, and Central Asia. The airline operates Airbus A320 family aircraft comprising Airbus A320, A320neo, A321, A321neo, A321XLR, and 1 Airbus A330F.
Wizz Air has subsidiaries in Abu Dhabi and the UK. Wizz Air Abu Dhabi was formed in December 2019 to connect Asia and the Far East to the Wizz Air map.
If the flights are operated between Pakistan and Hungary, Wizz Air will be operating their fleet of Airbus A321 XLRs. The aircraft is designed for medium long-haul flights and it will be the perfect equipment for this route.
Opportunity for Wizz Air Pakistani Market
Since not many direct flights between European countries and Pakistan, Wizz Air might have tapped the right market since the airline's low-cost business model will allow the European tourist to travel directly to Islamabad, the capital city of Pakistan, at cheaper fares. Travelers from other European countries will be able to fly Wizz Air to Pakistan at low-cost fares.
However, the Pakistani passenger market based in Europe will also have one more option to choose from. But, Pakistani passenger behavior or passenger expectations of services are completely different from European travelers.
A typical Pakistani passenger is mostly attracted by extra baggage allowance, hot meals, beverages, and other frills. These expectations have developed over time since only full-service carriers had operated between Pakistan and Europe.
Pakistani passenger market comprises foreign students studying in European countries and overseas Pakistanis settled in European countries. From Pakistan, travelers willing to explore Europe will have a cheaper option of direct flights on a low-cost airline to European destinations.
Low-Cost Carriers in Pakistan
It is not the first time a low-cost carrier will operate flights from Pakistan. Some middle eastern low-cost carriers are operating to and from Pakistan. Top of the list Flynas, a Saudi low-cost carrier, operates flights from Karachi, Lahore, and Islamabad.
Similarly, Fly Dubai, a Dubai-based low-cost carrier, operates flights from Sialkot, Multan, Faisalabad, and Karachi. Kuwaiti Low-cost carrier operates from Kuwait to Lahore and Karachi. Air Arabia, another low-cost airline from UAE, operates in Pakistan. Based in both Ras Al Khaimah and Sharjah, Air Arabia operates flights from Karachi, Peshawar, Multan, Faisalabad, and Quetta.
Source: History of PIA , Associated Press of Pakistan Featured Image: U. Heinze at Flickr