Serene Air has inducted an Airbus A330-200 as part of their expansion and plans to induct more soon. Is this a wise decision, and what factors might've affected their fleet management?
Concept of Fleet Management
An airline requires a certain number of aircraft for its commercial operations. Fleet Management is the concept of maintaining a fleet of aircraft for daily operations. However, it is not an easy proposition for the airlines. Some airlines have aircraft of the same manufacturer. Some airlines keep aircraft of different manufacturers.
Pakistan Aviation Industry
Currently, four commercial airlines are operating in Pakistan: Pakistan International Airlines, Serene Air, AirBlue, and Air Sial. AirBlue and Air Sial are maintaining a fleet of aircraft from the Airbus family.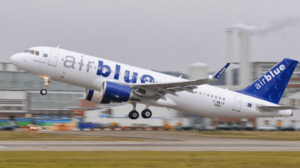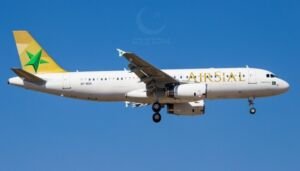 PIA and Serene Air are maintaining a mixed fleet of aircraft. PIA fleet has aircraft from Airbus (A320), Boeing (777), and ATR(ATR-72) companies. Serene Air has aircraft from Boeing (737-800) and Airbus (A330-200) manufacturing companies. Serene Air inducted A330-200 in their fleet last year.
Pros and Cons of Fleet Type
There are advantages of maintaining aircraft from the same manufacturer. It reduces training time for aircrew and maintenance crew. It is also easy to maintain such a fleet. This business model is generally applicable to starters or small-scale airlines. However, bigger airlines with more capital to invest in the aircraft and human resource training keep aircraft from different aircraft manufacturers. This allows them to negotiate well with the manufacturer or a lessor. Secondly, they can generate more revenue from different networks with a variety of aircraft. Except for the major players in the market, most airlines lease aircraft for their fleet.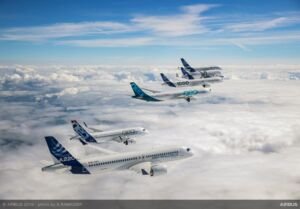 Serene Air Decision for A330-200
In my opinion, Serene Air's move to opt for Airbus A330-200 for their fleet is a wise decision. Why?
The selection of an aircraft for the airline fleet is not an easy decision. The airline considers multiple factors while inducting a new aircraft into its fleet. The most important factor is to identify the intended route (network) and passenger volume. The network requirement has also changed over time. An airline cannot rely on a single manufacturer for its network and passenger requirements.
Serene Air is already making efforts to become an international carrier since last year. COVID-19 was a major blow that stalled the initiative. The airline is now about to start its international operations in the next few days for Sharjah and Dubai.
The decision to pick A330-200 instead of any other long-haul variant of the Boeing 777 was better than a fair comparison between the two aircraft. I have made this comparison to support my point of view on the subject. This comparison is primarily based upon the parameters of range (maximum distance it can fly), cost, and the seating capacity. Seating capacity has a direct relationship with the operating cost of an airline.
Comparison of Specifications
The table below shows an outline of all the different types of Boeing 777 aircraft.
| | | | | | | |
| --- | --- | --- | --- | --- | --- | --- |
| Type | Length | Wingspan | Capacity (three-class) | Maximum capacity | Range | List price |
| 777-200 | 63.73 m | 60.93 m | 305 | 440 | 5,240 NM | $261.5 million |
| 777-200ER | 63.73 m | 60.93 m | 305 | 440 | 7,065 NM | $306.6 million |
| 777-200LR | 63.73 m | 64.80 m | 301 | 440 | 8,555 NM | $346.9 million |
| 777-300 | 73.86 m | 60.93 m | 368 | 550 | 6,030 NM | $361.5 million |
| 777-300ER | 73.86 m | 64.80 m | 365 | 550 | 7,370 NM | $375.5 million |
Similarly, the following data table highlights the parameters of the first-generation Airbus A330 family.
Type
Length
Wingspan
Capacity (three-class)
Maximum capacity
Range
List Price
A330-200
58.82 m
60.3 m
246
406
7,250
NM
$238.5 million
A330-200F
58.82 m
60.3 m
n/a
n/a
4,000
NM
$241.7 million
A330-300
63.67 m
60.3 m
300
440
6,350
NM
$264.2 million
Capacity
In terms of passenger capacity, the charts above show that the A330-330 is very similar to the 777-200. However, the A330-300 is the largest variant of its family, whereas the 777-200 is the smaller variant. Measuring over 10 meters longer than both the A330-300 and the 777-200, the 777-300 seats a significantly higher number of passengers. Meanwhile, the smaller A330-200 is more comparable in passenger capacity with the Boeing 767-400. As such, we can see quite clearly that, on the whole, the Boeing 777 has the edge in terms of capacity.
Range
Looking at the respective operational ranges of these aircraft, the A330 competes very strongly with the 777. Indeed, the A330-200 outranks any first-generation 777 variants, with the A330-300 beating the Boeing 777-300. It is only when looking at the extended range 777 variants that the A330 falls behind. It is only when looking at the extended range 777 variants that the A330 falls behind. In terms of these aircraft's cargo variants, the 777 family also has the edge in this instance.
Value for money
One area in which there is a significant difference between the two aircraft families is their respective prices. To use the examples of the A330-300 ($264 million) and the Boeing 777-300 ($361.5 million), we can see a difference of almost $100 million. Whilst we know that airlines don't pay list value for aircraft, one does wonder why airlines would pay as much as $97 million more. Indeed, comparing the two aircraft families' specifications has shown that the A330 is, more often than not, a strong competitor.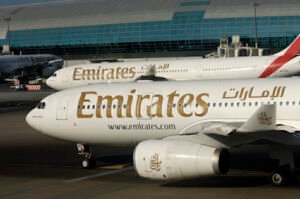 In the 777-300, its main selling point over the A330 is its increased capacity. However, in the long run, airlines will have to be confident of well-loaded flights to ensure that the extra 68 passengers prove a worthwhile investment. While the A330 family is smaller than the Boeing 777, its cost and range still make it an attractive airline proposition.
Analysis
My analysis after the comparison suggests that A330-200 has a better range than the older variants of the Boeing 777. Keeping in view the long-haul operations of Serene Air in the future, the airline needs long-haul aircraft with more range and lesser operational cost. From the maintenance point of view, an A330-200 incurs a lesser cost than the Boeing 777. The fuel cost is also relatively better when we compare the two aircraft.
Finally, while summing up the subject, I would support the Serene Air top management's decision-making. However, it is more viable that Serene Air utilize this aircraft on long-haul international routes to minimize the operational cost and maximize revenue.