New Midsized Airplane (NMA) 797
Boeing proposed a concept of a New Midsize Aircraft, relatively known as Boeing 797 in 2015. According to Boeing, the aircraft is much needed for the middle of the market segment. As well as there is a huge gap between Boeing the large 787 and the single-aisle 737. However, to cover this gap, Boeing decided to produce 797, sized between 757 and 767 in the middle of the Market (MoM).
Boeing thought that the market was large enough to launch a new aircraft design. Furthermore, some airlines showed their interest in a seven abreast twin-aisle aircraft with an elliptical cross-section. The new midsize Boeing 797 would be available in two versions; one will be a 225-seater with a 9,300 km range and the other will be a 275-seater with a range of 8,300 km. The projected price of the Boeing 797 would be $65 – 75 million. However, the Boeing 797 was expected to generate 30% more revenue than narrowbodies and have 40% lower trip costs than widebodies.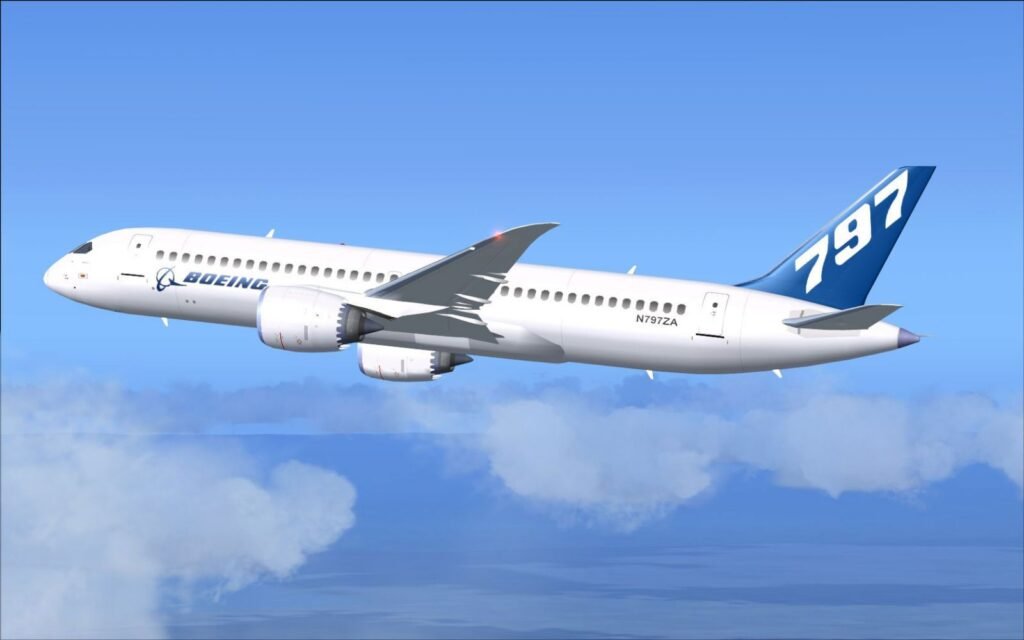 At the 2017 Paris Air Show, Boeing announced the launch of NMA 797 in 2019. But in 2020 Boeing announced to reevaluate the project. They focused on returning 737MAX to the service. In February 2021, Boeing revived the project for a shorter variant that could enter the service by the late 2020s. Also, the development cost projected was about $25 billion.
NMA – not a new concept
The concept of 797 twin-aisle aircraft is not new at all. It has been around since the 1980s, when the McDonnell Douglas ( now merged into Boeing), proposed the Advanced twin-aisle Medium Range (ATMR) aircraft. Meanwhile, Delta Airlines ordered 60 ATMR thus taking the risk for new design aircraft. But later, they canceled the order as the executives were hesitating on the development costs.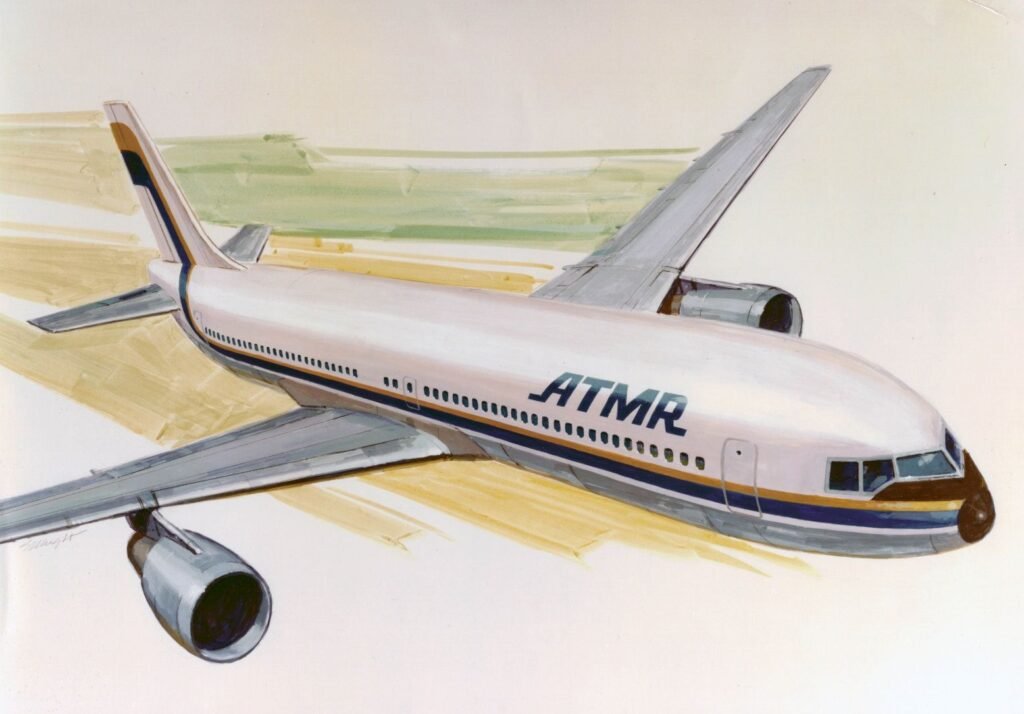 Furthermore, McDonnell Douglas wants more orders from other airlines as well to maintain their cash flow but till then only Delta Airlines was interested in the project. So, MDC shifted its resources to the military CX transport program C-17.
McDonnell Douglas wanted to launch a new plane without taking any risk. That ain't the way it works.

– Senior Vice President Delta Airlines, Robert Oppenlander, December 1980
After letting down by MDC, Delta Airlines instead ordered B757s. So from these events, it is clear that Delta has wanted Boeing 797 for 40 years. Also, Boeing showed the same concept at the 1991 Paris Air Show but couldn't make the business casework.
Possible competitors of 797
Boeing has delayed the project of the 797 NMA-6 and NMA-7 for a long time. After the launch of Airbus A321XLR in 2019, Boeing still announced to focus on the existing products in 2020. But as a matter of fact, Boeing ordered a study to consider the market demands. By early 2021, Boeing decided to work on a shorter -5x variant to compete with AA321XLR. It will probably help them from losing their market share.
There had always been competition among different aircraft types in the market. Such as intense competition between Boeing 787 & Airbus A350, Boeing 737 & Airbus A220, Boeing 777 & A330 A340 & MD-11. However, The new generation Boeing 797 will possibly be competing with Airbus A321XLR.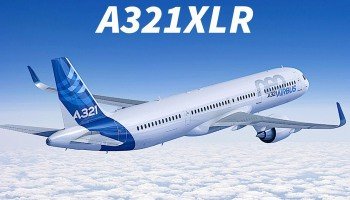 News reports show that Boeing is now looking to lead the larger -7 variant, and the company will compete against the new and advanced A321XLR. The A321XLR will probably be making its first delivery in 2023, and Boeing will target 2025 for the 797 first delivery. Both the A321XLR and 797 will be using the most advanced technology. Meanwhile, Qatar Airways is interested in being the launch customer of the 797.
| | | | |
| --- | --- | --- | --- |
| | | Airbus A321XLR | Boeing 797 |
| | Seating | 206-220 | 228-275 |
| | Wingspan | 35.8 m | 38 m |
| | Cabin Width | 3.70 m | 3.54 m |
| | Wing Area | 1,318 sq ft | 1,994 sq ft |
| | MTOW | 100 tn or more | not confirmed |
| | Tail Height | 11.76 m | 13.6 m |
| | Cruising Speed | Mach 0.78 | Mach 0.85 |
| | Total passengers possible | Around 250 | 250-270 |
| | Fuel Capacity | 10,000 US gal | 11,000 US gal |
| | Cockpit Crew | 2 | 2 |
| | Range | 8,700 km | 9,300 km |
| | Length | 44.51 m | 47.3 m |
Other possible competitors of the Boeing 797 could be A320, 737 MAX 10, A321neo, 787-8, 767-300ER, A330-800, and 787-9. So Boeing is all set to launch its new midsized aircraft in this diverse market with huge competition.
Featured Image: Pinterest
Written by guest writer, Faisal Bashir