An Experience Beyond Words!
The birth of the 'Big Bird' – A380 came with the concept of carrying a big chunk of passengers around the globe with comfort and a complete sense of satisfaction. It is the largest passenger airline to date. Though the European always wanted to bring a plane in the market since the early 90s, the idea somehow could not be materialized till early 2000. On a broader version, the Airbus A380 was in direct competition with the Boeing 747. The aircraft made its maiden flight on 27 April 2005. Emirates holds the highest inventory of the A380s in the world.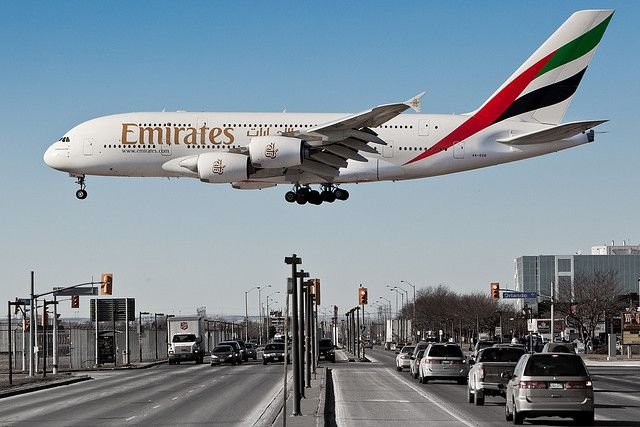 Unique Production Process of A380
Considering the size and volume of the aircraft, the production of the A380 was no easy task. Although the final assembly of the aircraft takes place at Toulouse, France, all the major structural elements, including (fuselage, wings, vertical tail, and horizontal stabilizers) are manufactured at different locations across Europe. These structural elements of the A380 are built in France, Germany, Spain, and the United Kingdom.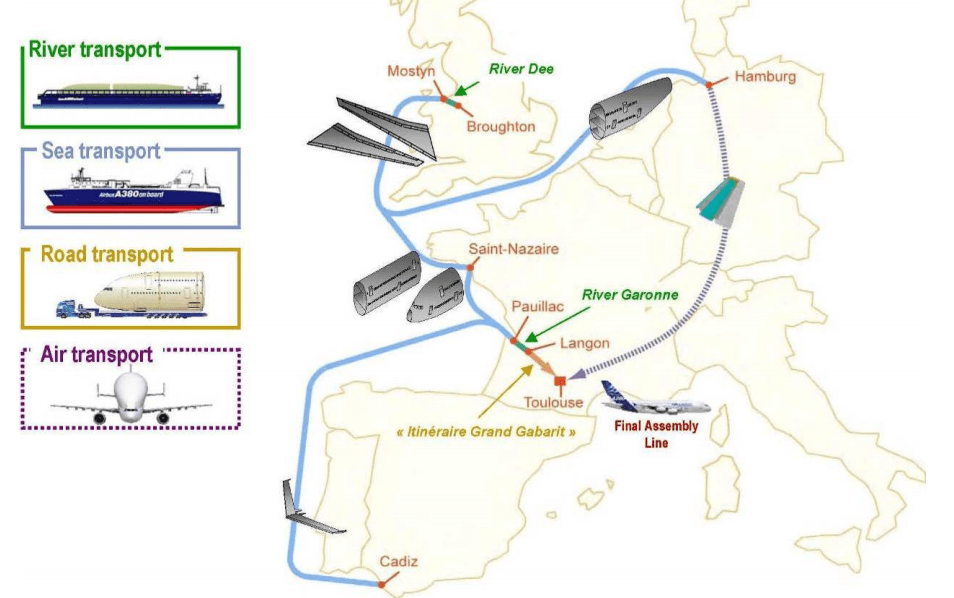 The Logistic Route
The logistics of the A380 are channelized through road, air, and water routes due to the large size of its structural parts mentioned above. Under normal circumstances, traditional transportation methods were not feasible. The parts ultimately reach the Jean-Luc Lagardère Plant assembly hall in Toulouse, France.
Global Partnerships
The four largest contributors, in terms of volume and sales value, are Rolls Royce, Safran, General Electric and United Technologies. There are specialised road and water vehicles for this purpose. The airlift is done by the The Airbus A300-600ST, or Beluga Transport Aircraft. Beluga is the official carrier of the A380 structural parts. Beluga also carries fuselage of other Airbus variants.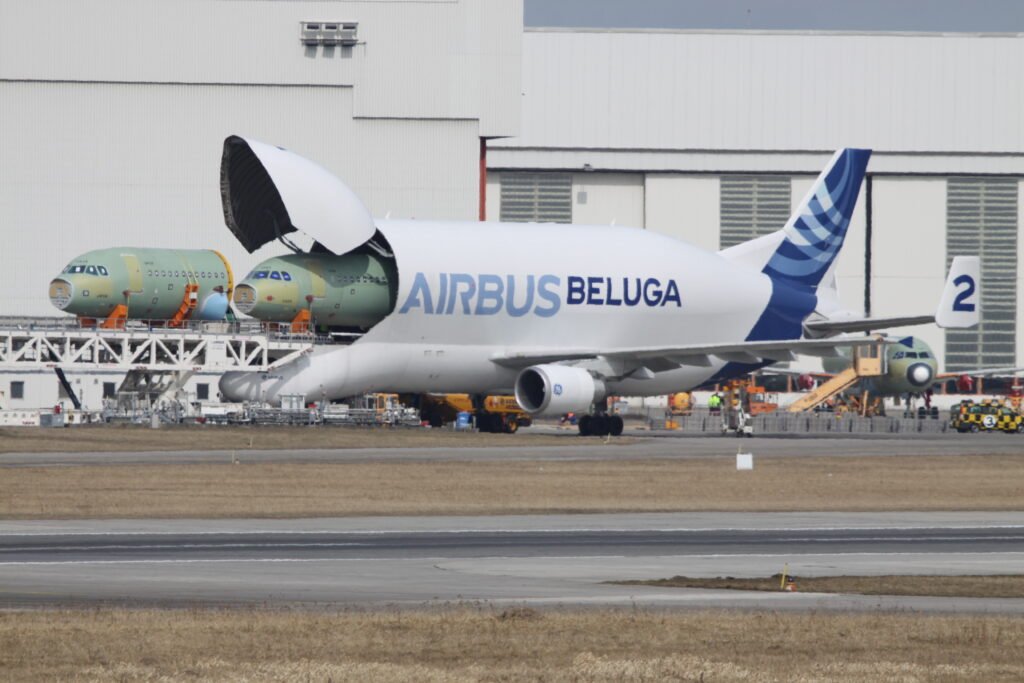 Grand Roll out of A380
The official rollout ceremony of A380 took place on 18 January 2005 at Toulouse, France. The ceremony witnessed grand media coverage. With a lapse of three months, the aircraft made its maiden flight on 27 April 2005. Following its maiden flight, the aircraft flew multiple test flights to achieve different flight parameters.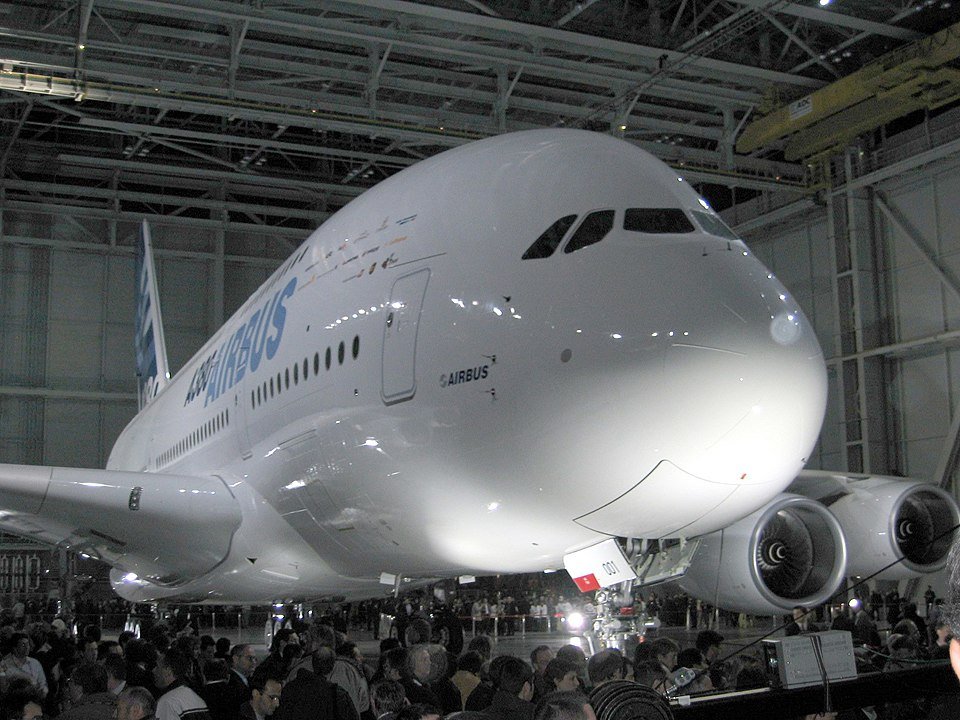 Formal Entry to Service
The A380 formally entered into the service on 25 October,2007. Singapore Airlines was the first airline to receive the 'Super Jumbo' for its fleet. The aircraft made it first commercial flight between Singapore and Sydney with the flight designator SQ380. Emirates followed the lead and became the second airline to receive the A380. It commenced service between Dubai and New York in August 2008. Qantas was the third airline that commenced flights between Melbourne and Los Angeles in October 2008.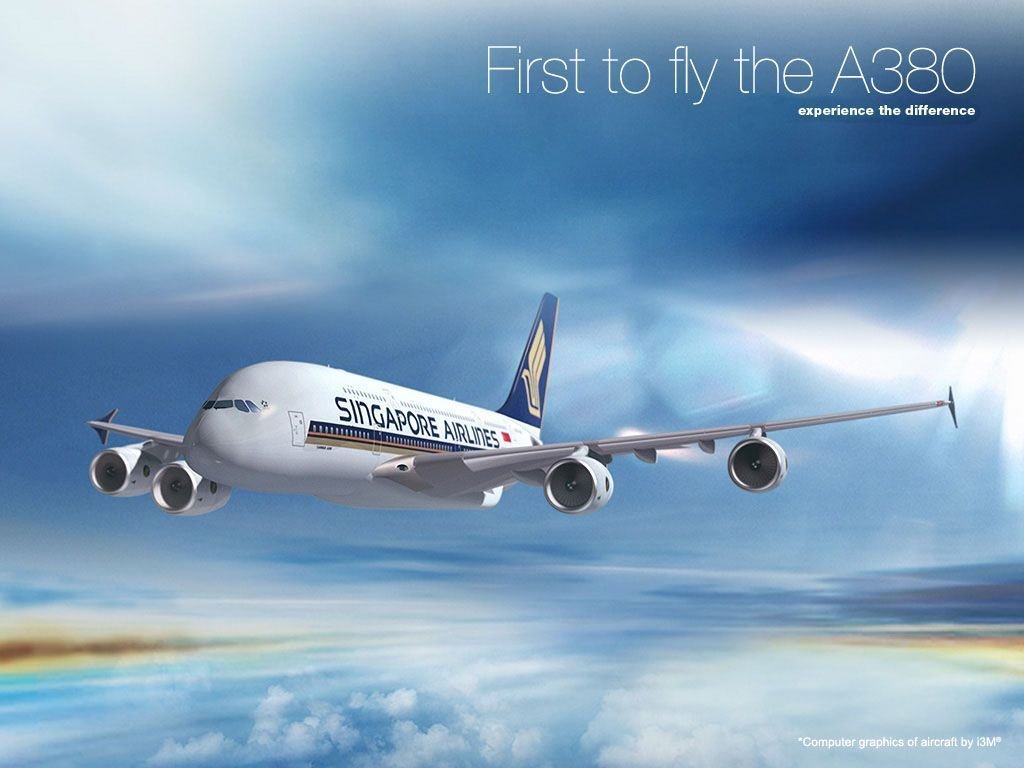 More is yet to come!
Airbus A380 is a unique aircraft of its kind. There is a lot more to learn about it. Every aspect of this aircraft has its own interesting aspect to the experience. More is coming on the way so stay put for a while and wait for the next episode.