Boeing built its largest and most magnificent twin-engine jet in the form of the Boeing 777X. The massive engines of this huge bird coupled with an unrivaled wingspan attributed beauty with efficiency to this masterpiece. Not only it but the existence of extremely fine features allowed this jet to rule over the skies with its matchless majesty. There are certain particular features of this jumbo jet which are given below:-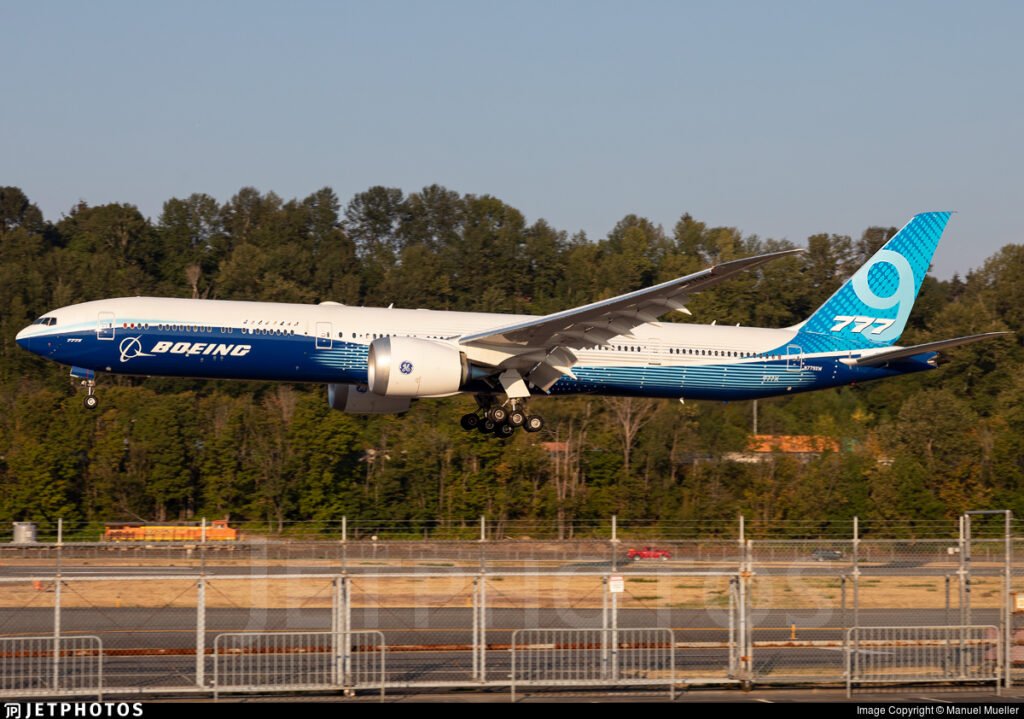 Unrivaled Performance- that confirms 10% better fuel efficiency with the same percentage of better operating economic
Better Aerodynamics- that ensures 5% better aero activities than its rival A350-1000 due to folding wingtips
GE9X Technology- that ensures 5% better fuel consumption by reducing the noise level to ensure world-class reliability
Balanced Design Approach- this feature of B777X ensures the existence of advanced flight controls with a complete focus on better efficiency
777X Touchscreens- this trait of B777X helped it in excelling owe to touchscreens in the flight deck
Advanced Connectivity- that helps in transferring the right piece of information to the right people from passengers to flight and concerned ground crew
European Giant Airbus 350-1000
Contrarily there exists, A350-1000 is the European giant aircraft that emerged with high demand and started reigning over the skies with all its grace and spark. A350-1000 did not only appear with the latest features of innovation and reliance, yet it also helped in replacing the four-engine jumbo jet i.e. A380. Being the most efficient operating member of the family, A350-1000 fulfills its role by producing the least the noise. Since it is made up of a large number of composites and carbon fibers, hence the world accepts it as a silent guru of the skies. Certain features of this magnanimous aircraft are enlisted as:-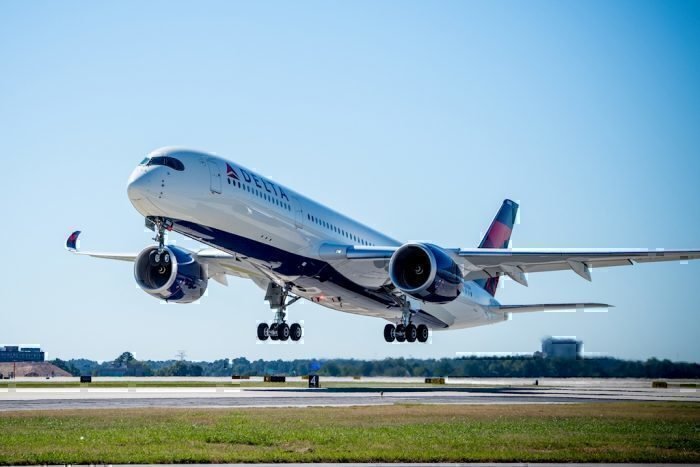 Latest Aerodynamics-Airbus has designed thisA350-1000 the double-aisle wide-bodied aircraft by inserting the latest modes of aerodynamics added with innovative technologies.
Composite made fuel-efficient– This A350-1000 model of airbus enjoys maximum composite material in its airframe which makes it lighter to uses 25% less fuel than its rival
Carbon Fibre Reinforced Plastic- Airbus has made this A350-1000 with light-weighted carbon fiber reinforced plastic Such environment-friendly materials assist in lessening harmful impacts of aviation activities by A350-1000
Adaptive nature of wings- The wings of A350-1000 flap during the flight via little movement for reducing drag and lowering fuel burning.
Silent Engines- Airbus has equipped A350-1000 with efficient Rolls Royce Trent XWB engines to ensure a reduction in noise.
Comparison of Boeing 777X and Airbus 350-1000
B777X has not joined the airline industry yet while airlines like Qatar Airways are operating A350-1000. Boeing has segregated 777X into two forms i.e. 777-8 and 777-9. Comparatively, Airbus divided this jumbo into two species i.e. A350-900 and A350-1000. A350-1000 joined the skies in 2018 while 777X is on its way to entering the industry. Since the production of the A350-1000, several airlines placed firm orders for this massive jet followed by utilizing it in their fleet. While many airlines had placed orders for B777X but there is observed a decline in demand for this aircraft which proves the winning of A350-1000 over B777X in terms of demand.
Technical Parameters
| | | |
| --- | --- | --- |
| Features | A350-1000 | B777-9 |
| Engines | 2 | 2 |
| Length | 73.78m | 76.72m |
| Wingspan | 64.75m | 72.80m |
| Height | 17.08m | 19.53m |
| Total thrust | 864kN | 934kN |
| Passenger Capacity | 369 | 426 |
| Range | 7992nm | 7290nm |
| Cruise Speed | 80.85 | 80.84 |
Passenger and Cargo capacity in Boeing 777X and Airbus 350-1000
A350 normally accommodates 315 to 369 passengers in a typical two-class seating layout. However, the maximum number of passengers could reach 440 and 480 in A350-900 and A350-1000 respectively. Contrary to this, B777X could cater to 348 to 426 seats in a two-class seating layout in 777-8 and 777-9 respectively. Although Boeing has not announced the maximum number of seats in 777X yet it will prove greater than that of the A350-1000.
In case of cargo placement, A350-1000 is capable of carrying a total payload of 68tonns with a capacity of 44 LD3 containers. While in 777X, there is a maximum accommodation of 48 LD3 containers is available.
Crux
Both of these jetliners i.e. B777X and A350-1000 have been develop by considering the ongoing air travel demand. The parent companies of both of these species considered the importance and worth of inserting the latest and up to dated equipment and technologies. In this way, both 777X and A350-1000 will serve the airlines with the best parameters of comfort, reliance, and safety. However, A350-1000 seems to win the race as it has joined the airlines and operating successfully. Furthermore, Airbus had received streamlined orders of this aircraft owing to its comparatively low cost than B777X. While B777X is still on its way to grabbing the attention of its customers for establishing a benchmark of excellence.
Featured Image: Flickr
Written by guest writer, Faisal Bashir