SriLankan Airlines will soon update its fleet. The largest twin engines, Airbus A330 and A350, from the Airbus Family are being considered for fleet modernization. The airline wants to replace six to seven aircraft in the coming two years. The addition of two wide-body aircraft will be of airline's interest.
Renewal in SriLankan Airline's Fleet
The CEO of SriLankan Airlines, talked about the company's ball game at the Routes Reconnected Event. The figure head, Vipula Gunatilleka discussed the airlines's future plans. The current fleet size of the airline is 24. Out of 24, the carrier is thinking to replace six to seven aircrafts from its fleet. Mr. Gunatilleka didn't reveal about the aircraft which the airline will retire.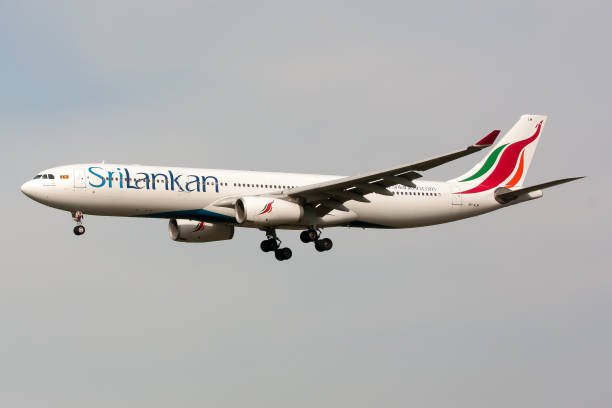 The CEO of SriLankan Airlines is eager to buy new planes. Since, the costs of wide bodies are significantly reduced due to pandemic. The carrier is considering the two largest twin engines as Mr. Gunatilleka said,
"We've got an all-Airbus fleet so we'll look at maybe similar aircraft, so maybe the A330-900neo or even A350. Because today the A350 is affordable and also the cargo network are building it might be handy aircraft to have especially on the long hauls"
About SriLankan Airlines
SriLankan Airlines is the flag carrier of SriLanka. The airline is performing its operation with fleet of 24 aircrafts. The fleet can be split into seven A320's, five A330-200's and seven A330-300's. The carrier has ordered nine new aircraft and its delivery is due by 2023. SriLankan operated 113 destination in 51 different countries.
Why A330 & A350?
SriLankan is pondering to purchase A330 and A350 as replacements for some of its aircraft. Both the aircraft are large engines and widebodies. The airline intends to recover its passenger network around the busy cargo routes. Since A330 and A350 constitute larger cargo capacity, it will be beneficial to buy for its recovery plan.
Therefore, procurement of both aircraft will help the carrier to cover long-haul routes. The destinations such as London, Tokyo, Nairobi, and European hubs have emerged as big cargo routes. Moreover, considering the market position, A330 and A350 are available at favorable prices.
Decision of Replacement
Since, SriLankan Airline's A330-200s are aging with average of 18.7 years, the airline is thinking of retiring them. The decision of acquiring new aircrafts reflects SriLankan's own interest. The carrier has received the permit to operate dedicated freighter aircraft soon.The increase in seating capacity will help the airline at long haul routes like China and Australia.
The final decision will reveal whether it is A330 or A350 the new member of SriLankan's fleet. The retirement of existing aircraft will also disclosed in the coming year. A330 and A350 are a fit for SriLankan's business model and a great support to rebuild as well.
Source: Simpleflying