Azerbaijan-based Cargo Airline Silk Way West Airlines recently announced its orders for 5 Boeing 777 Freighters. This fleet expansion strategic decision will help the airline expand its route network to more international destinations in response to the increasing demand in the global cargo industry.
The deal between Silk Way West Airlines and Boeing was made in Baku on 28th April 2021.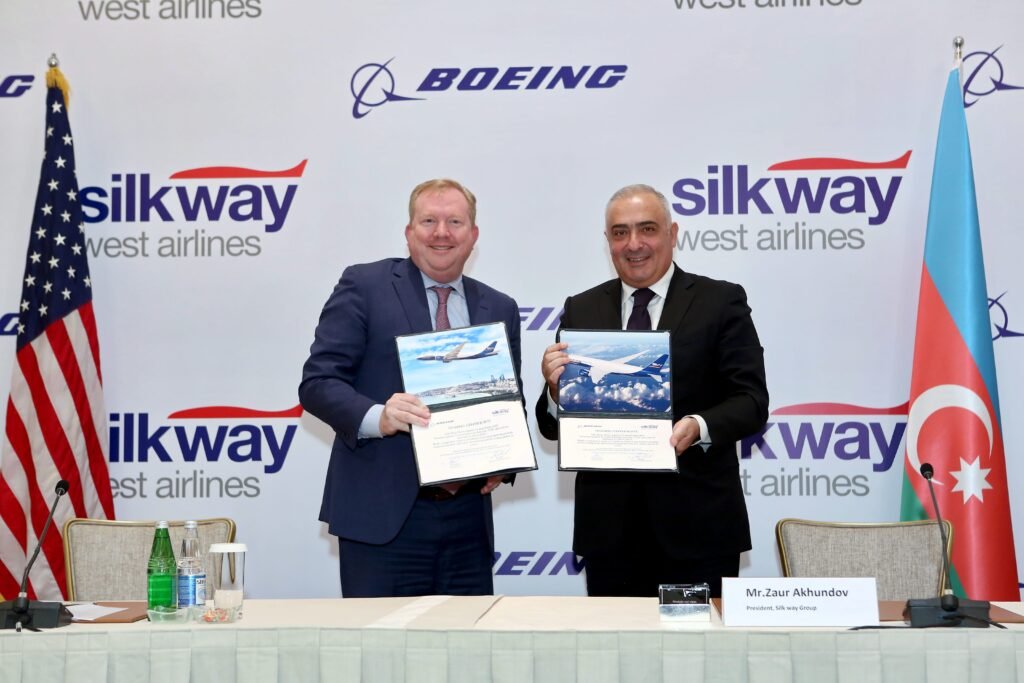 These new 5 Boeing 777-F will help the airline further grow its operations to CIS, Europe, Asia, and North America. The airline is expected to take delivery of the new Boeing 777F from 2023 to 2027.
Silk Way West Airlines – Background
Silk Way West Airlines is a subsidiary of the Silk Way Group based in Heydar Aliyev International Airport (GYD/UBBB), Baku, Azerbaijan. The airline was founded in 2012, and just after its launch, it emerged as a major Cargo Carrier. Moreover, It is also the leading cargo airline in the whole of the Caspian Sea region.
The Airline operates around 350 flights each month to more than 45 destinations. Boeing recognized the airline as the fastest-growing airline in terms of geographical network, modern fleet, and over 350,000 tons of cargo turnover. Also, the airline is contributing to the global distribution of medical supplies in response to the COVID-19.
The airline holds an outstanding repute in the region. Incheon Airport in South Korea also honored Silk Way West Airlines with the 'Cargo Airline of the Year 2020' award.
Current Fleet
The airline currently operates a total of 12 aircraft, which comprise seven 747-400F and five Boeing 747-8F. The airline previously operated 2 Boeing 767-300ERF that it retired in 2015. With the addition of the five B777F, the fleet will increase up to 17 aircraft.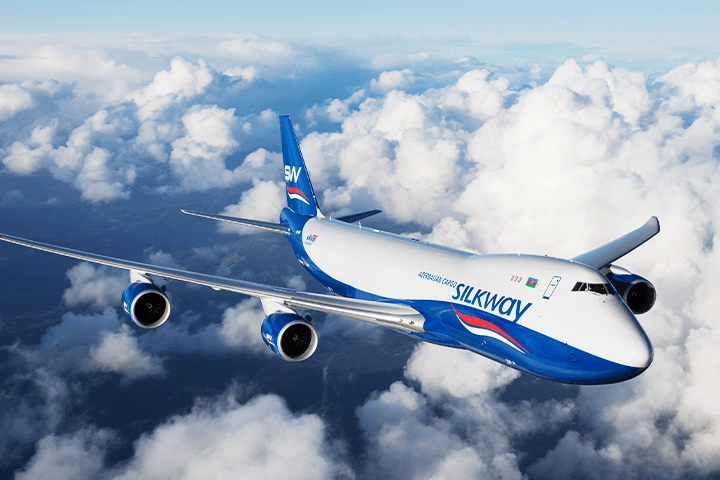 Boeing 777 Freighter
Boeing 777F is at present the best-selling and largest twin-engine freighter available in the market. It has a range of 9,200km (4970 nautical miles) and can carry a maximum payload of 102,000 kgs that is approximately 102 tons of cargo-carrying capacity.
It is also known as the most environmentally friendly and fuel-efficient freighter aircraft available. Certainly, the addition of this type into the airline's fleet is a great step.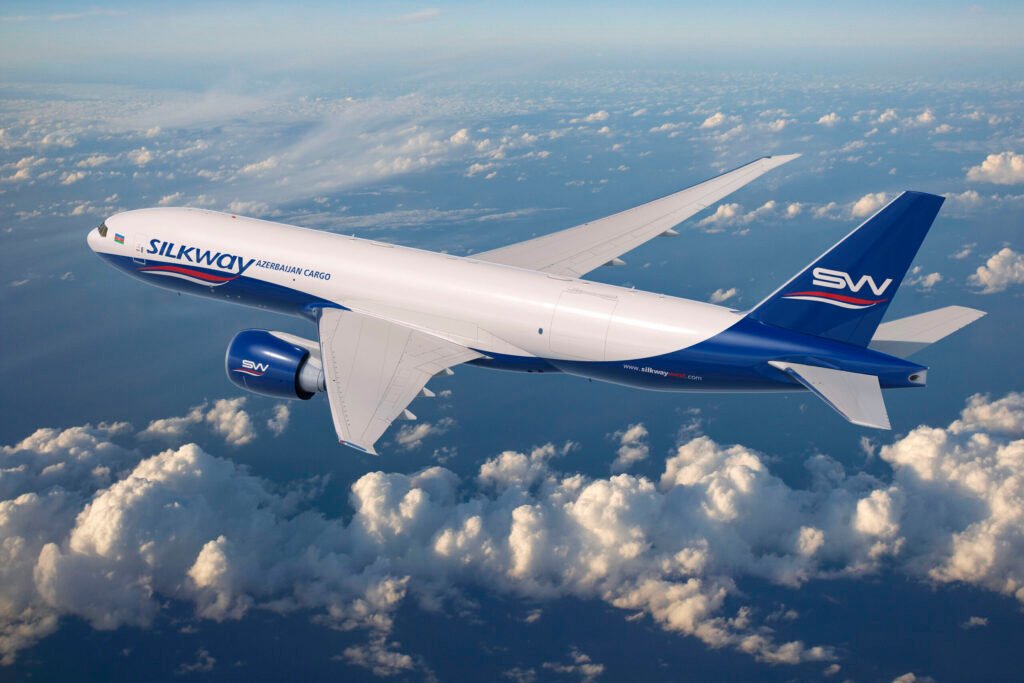 "The signing of this agreement is a new milestone in the growth of our company. I am confident that the acquisition of these new aircraft and the start of this project will further strengthen the company's leading position in the global air freight market for the next 15-20 years," said Mr. Zaur Akhundov, President of Silk Way Group.
Source: Air Cargo News