Karachi, Lahore, Islamabad, Peshawar, Sialkot, Multan, Faisalabad, Quetta, Gwadar, Turbat, and Rahim Yar Khan are among PIA's eleven international stations in Pakistan. It is not feasible to serve all these stations with a limited fleet and low frequency. To be cost-effective, especially during times when the airline is going into tremendous loss, it is high time that PIA shifts its focus hub to Islamabad. Pakistan International Airlines, the national carrier of Pakistan is under circumstantial instability. Moving its hub to Islamabad, the capital of Pakistan, might be a wise decision to make.
Read More: Will PIA Soon be Banned From Canada Too?
Benefits of Moving to Islamabad: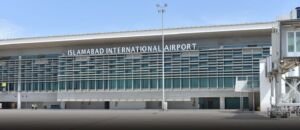 Moving its hub to Islamabad International Airport will be beneficial to the national carrier in the sense that most traffic will be confined to one station. The new Islamabad Airport has been designed to cater to 10 million passengers yearly in its current configuration. Pakistan has a yearly passenger traffic of around 19 million passengers. But due to the pandemic situation and the travel ban has cut off international passengers. This halt in air travel should be seen as an opportunity to enact on the step. Operations and headquarters can be easily moved to the capital and adequate facility should be restored as per international standards in other stations. Previously, as per several media reports, this step was practically considered but due to political unrest, the aim has been partially achieved.
Back in 2019 Mashood Tajwar, PIA spokesperson said to the media
"We have to make these changes due to demographic reasons."
Effects on PIA Domestic Traffic:
Domestic passengers prefer traveling from Islamabad rather than Karachi due to its demography. PIA has always had to carry out extra operations to cater to domestic demand. This can be significantly reduced once the station is in Islamabad. To keep up with the competition from regional airlines such as Air Sial, it is a high time PIA reconsiders its domestic routes.
With the International ban still in place, many problems can be solved by switching the hub to the national capital. Karachi is an unplanned city with a population too close to the airport. This has been questioned by many international aviation bodies as it is against ICAO rules. There is a huge risk of a bird strike in Karachi. The atmosphere of Karachi is not favorable for flying due to thick pollution. Islamabad International Airport was built accordingly whereas Jinnah International Airport is the oldest international airport in the country.
Operational Edge: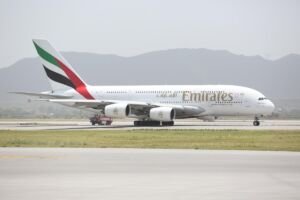 The runway in Islamabad can accommodate the largest passenger aircraft i.e. A380 as well, unlike Jinnah airport. This allowed an Emirates A380 to land in Pakistan for the first time back in 2018. If we look at this with an economic microscope, we will understand that this calls for increased international travel, especially from Middle-east. Gulf passengers tend to choose Middle-east carriers because of their value regardless of the long hours of connections in their hub. With the scenic beauty of Islamabad and the contemporary design of the new Islamabad airport, it can be anticipated that passengers might favor PIA rather than gulf carriers due to the increased frequency and direct connections.
Aviation managers of the nation should understand the positive impact of this step. It will help generate massive airport revenue. Passengers on transit flights will spend money in duty-free shops and lounges resulting in revenue. Not only this will increase domestic passengers but it will also enhance international cross-continental flights, similar to what happens in the gulf. Currently, Pakistan International Airlines only depends on the labor travelers from the Middle East. To increase the revenue and enhance their customer base, PIA must take these steps. This will not only help PIA to get out of their circulating debts and losses, at the end of the day Pakistan's foreign reserves will start increasing gradually.
It is high time that the national flag carrier should take these necessary steps to revive from the dark hole. The revival of PIA is in the news since 2018 and we have heard that the airline is now out of losses etc. In reality, there is a lot more to go for the national airline to work upon.