Serene Air Business Preferences
The launch of Serene Air was a breeze of fresh air for air travelers in Pakistan. While Pakistan International Airlines PIA, Shaheen, and Air Blue were extending average services, Serene Air Fleet came with style. Above all, the unique thing about them was their state-of-the-art Boeing 737-800. Being a new entrant in the market, it was a big thing about these aircraft. The service quality was above the existing standards. In no time, it became tough competition for all the airlines.
Today, Serene is enjoying a good rapport among the air travelers. Due to its good services from the very beginning, the airline has maintained a strong Pakistan Aviation Industry position. Although Air Sial has given a strong jolt to all the airlines, Serene has managed to position itself in the top priority list of air travelers.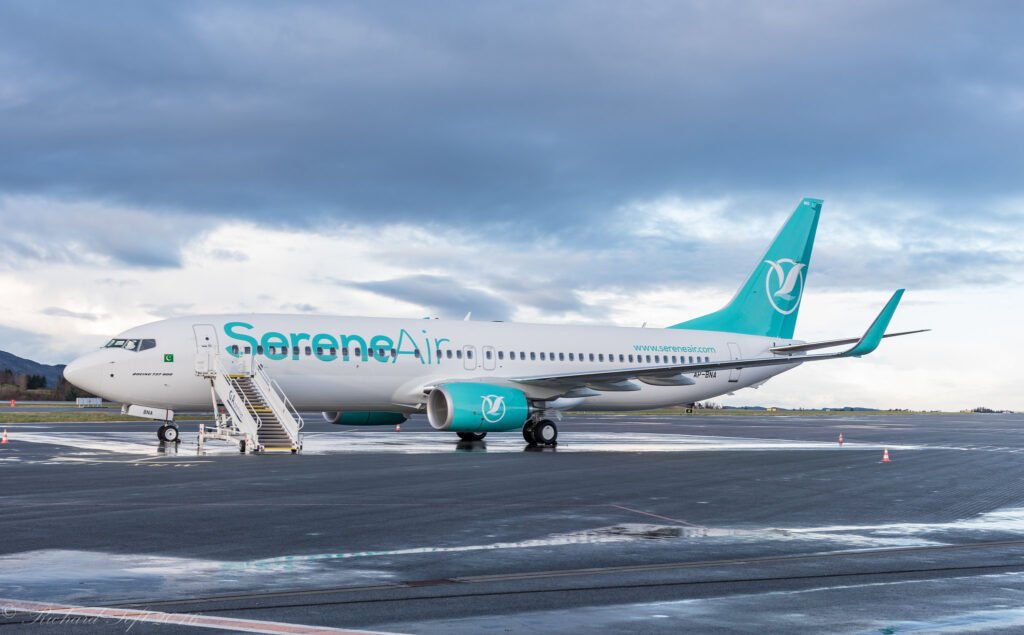 The airline had to serve the domestic route initially according to the licensing policy. Given travel's passenger volume and frequency, the company decided to start with a medium-range wide-body aircraft; Boeing 737-800. It was a good strategic plan.
Read more: Boeing 737 NG
Serene Air and its Vision
Serene Air had the vision to expand its operations in the future. However, due to COVID-19, the airline could not embark on international routes. Travel restrictions and border closures made things difficult. The airline somehow managed to arrange a long-haul wide-body aircraft for its fleet, the A330-200. The aircraft is a good addition to its new venture into international routes.
Comparison of Boeing 737-800 and Airbus A320
| | | |
| --- | --- | --- |
| 737-800 vs. A320 | $101 million | $102.2 million |
Starting with the cost comparison, a Boeing 737-800 is costlier than the A320. It is not unique to this comparison. Boeing, in general, is more expensive than Airbus for all types. A comparison of different parameters shows that Airbus is a better choice than Boeing Careers. The only advantage Boeing 737 has, is the capacity and slightly better fuel efficiency. It is, however, not easy to fill up the entire aircraft for all the flights. Starting from its cost, A320 is cheaper than B737. It has a wider cabin and, most importantly, a higher range.  A 737-800 burns 4.88 gallons of fuel per seat per hour, compared with the comparable A320's burn of 5.13 gallons per seat per hour. The difference is not much.
Why not the A320s?
Given the above-mentioned facts, Serene Air could have picked the A320. It could have been a better decision due to two reasons. First, the airline could have saved some buying costs. Secondly, it could have added a destination that required more range. But most importantly, when the airline had the plan to buy an A330, the A320 could have been a better choice in the maintenance aspect. A small or medium-scale airline can manage maintenance easily if it has a fleet of common aircraft types. Maintenance of different types of aircraft is costlier in terms of training of maintenance and aircrew. Legacy airlines generally opt for different aircraft type fleets due to their expanded network requirements.
Written by guest writer, Faisal Bashir