According to the recent news, Saudi Arabia will be lifting the travel ban from 17th May. Previously, only local citizens were allowed to travel in or out of the country, whereas the expats could only travel from those not added to the travel ban list.
From May 17th, the country will reopen its land, air, and sea borders as per the Saudi Ministry of Interior. Furthermore, the citizens that have been vaccinated against the coronavirus will be allowed to travel outside the country from 1:00 AM local time on 17th May.
The citizens include those who have received both doses of the vaccine and those who have received at least the first dose of the vaccine after 14 days of receiving it. The travelers will need to present proof of their vaccination through the Tawakkalna App. However, all the citizens planning on traveling must adhere to all the precautionary measures.
"We are still in a period of fluctuation and need to continue to follow COVID guidelines," said Al-Aly. "The coming few days are crucial, especially with the Eid holidays around the corner. Let us ensure that these times of celebration don't turn into times of sadness."
The source urged the citizens to take extra caution if they're traveling to countries that are at a higher risk. However, there are still a few countries in which the ban still applies.
Furthermore, once they come back to Saudi Arabia, the citizens will be required to home quarantine for a week. They will also need to provide a Negative PCR test after the end of their home quarantine. However, citizens that are below the age of eight are exempted from taking the PCR test.
Saudi Arabia – Guidelines for the Foreign Pilgrims
According to the sources, all the foreign pilgrims coming into the country for performing Umrah must have complete COVID-19 insurance coverage. This is set to ensure the safety of all travelers.
The condition for mandatory insurance coverage will provide the foreign travelers/pilgrims with healthcare facilities if they get infected with coronavirus during their traveling. This coverage includes Costs of treating infected, quarantine costs, and medical evacuation if need be.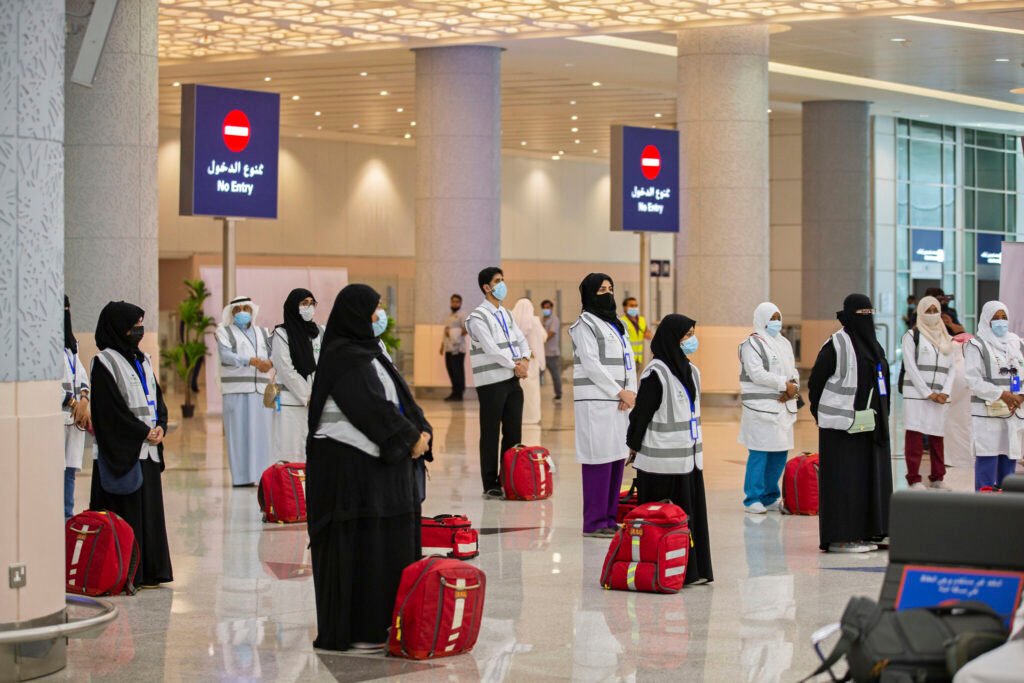 Countries in the Entry ban list
There are a total of 20 countries from which entry is still banned. The ban will also apply to those who have traveled to any of these countries in the last 14 days. These countries include:
United Arab Emirates
Egypt
United Kingdom
United States
Ireland
Italy
Sweden
Turkey
Switzerland
Germany
South Africa
France
Lebanon
Pakistan
India
Brazil
Argentina
Indonesia
Japan
Portugal
In a tweet, Saudi Arabian Airlines mentioned:
"The suspension of all international flights will be lifted as of 1 am on Monday, May 17, 2021. It does not apply to countries where the relevant official committee decides to suspend travel to or from due to the outbreak of the coronavirus"
Source: Saudigazette