Ryanair announced to launch a new base in Stockholm Arlanda Airport, Sweden, on 6 May 2021. Hence, the base will start to operate with two based aircraft from the start of the winter 2021 season. The airline will operate 89 departing flights per week and almost 21 new routes across Europe from October 2021. The investment by Ryanair will add over 850,000 seats to Arlanda if the full flight schedule operates.
Ryanair has announced the launch of a third new base in recent days. A few days back, Ryanair has also confirmed to base its aircraft in Riga and Billund this winter. However, back in 2003, Ryanair has opened a base at Stockholm Skavsta Airport. But Ryanair closed the base in 2019. However, the carrier is back after two years in the Swedish Capital, switching Skavsta for Stockholm Arlanda.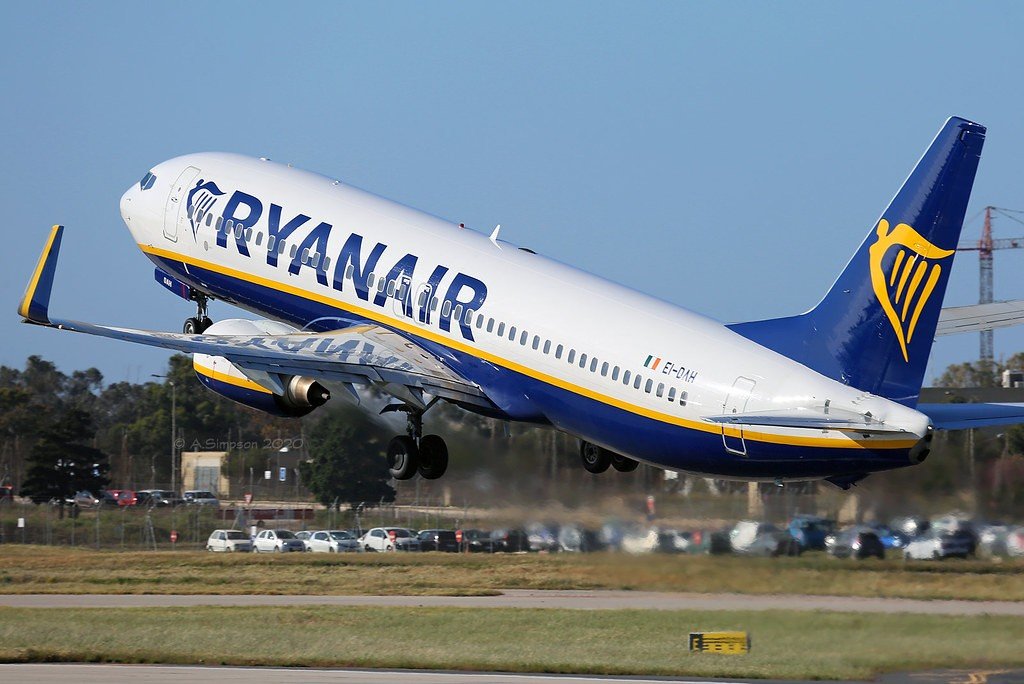 New routes for Ryanair
Ryanair is an Irish low-cost carrier founded in 1984. Ryanair has its primary operational bases in Dublin and London Stansted airports. It forms the largest part of the Ryanair Holdings family of airlines. Ryanair operates more than 400 Boeing 737-800 aircraft, with a single 737-700 aircraft used as a charter aircraft.
Ryanair's new base at Stockholm Arlanda results in an opening of 21 new routes in 15 countries. These destinations include Denmark, Estonia, Germany, Italy, Latvia, Lithuania, Serbia, and the UK. The airline also made international connections to winter sun destinations such as Alicante, Malaga, and Thessaloniki, city breaks to London, Milan, and Vienna, and domestic connections to Malmo Gothenburg.
Of the 21 routes which Ryanair will open from Arlanda, 12 will be new routes to the airport for the winter season. However, routes including Gdansk have been previously summer seasonal based on OAG Schedule Analyser data. It should also be noted that routes to Brussels Charleroi, London Stansted, and Milan Bergamo may be new airport pairs. However, they are not new city pairs due to indirect competition on routes from other city gateways such as London Heathrow, Brussels, and Milan Malpensa.
New base at Arlanda
Stockholm Arlanda is Ryanair's latest base at a major European airport. Over 25.6 million passengers flew through Arlanda Airport in 2019. Hence, the Swedish capital airport, the 12th European airport that the carrier has based operations at, handled over 25 million passengers per annum pre-COVID.
The others are Athens (25.5 million passengers in 2019), Barcelona (52.6 million), Brussels (26.3 million), Dublin (32.9 million), Frankfurt (70.5 million), Lisbon (31.1 million), London Stansted (28.1 million), Madrid (61.7 million), Manchester (29.4 million), Milan Malpensa (28.8 million) and Palma de Mallorca (29.7 million). The announcement also showcases the airline's return of based operations to the city of Stockholm.
Ryanair had a base at Stockholm Skavsta Airport until the end of 2019. The closure of the Skavsta base was due to 737 MAX delivery delays. At that time, the airline had four aircraft based at Stockholm Skavsta Airport.
With great joy, we welcome Ryanair to Arlanda and Ryanair's continued expansion in the Swedish market. Their large number of destinations is an important addition and complement to the existing range of destinations available at our airports.

– Charlotte Ljunggren, Director of Market & Commercial Development at Swedavia.
Expansion to Gothenburg and Malmo
As stated, Ryanair will base its two aircraft at Stockholm Arlanda this winter. Ryanair's schedule for these aircraft shows that it will operate to Gothenburg and Malmo to accommodate the domestic routes. These two routes will account for 45% of the weekly departures that will take place on the based aircraft.
The two based aircraft of Ryanair are currently expected to offer 44 departures, 20 of which will be to Gothenburg and Malmo. All 10 rotations to Malmo will be served on Arlanda-based units. At the same time, four of the 14 weekly flights to Gothenburg will be operated by aircraft based at the later airport.
Source: anna.aero , Featured Image: Anna & Michal