According to the Civil Aviation Authority Pakistan notification, the state will slash 80% of its international flight operations. The country is taking all the measures for the suppression of Covid-19 cases. The restrictions will come into effect from May 1 till May 20.
Restricted Flight Services
On Saturday, 1st May, the Civil Aviation Authority of Pakistan announced that Pakistan would control its flight operations. The air services to and from the country will be 80% ceased. It is not revealed which destinations will be affected by this decision. The action is taken to control imported Covid-19 cases. The restriction of flight operations is till May 20. There will be a limited number of scheduled, chartered, and private flights.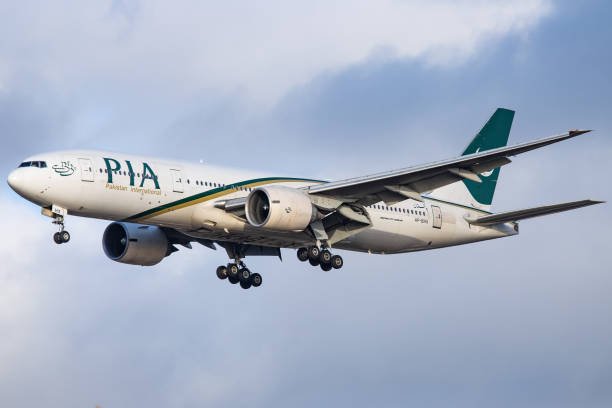 Amid spurt of Covid-19 cases has made significant changes in the Air Industry globally. Pakistan also fears that it will have to face adverse circumstances. Since the neighboring country (India) of Pakistan is banned by most of the countries. To control the spread of Covid-19 cases, Pakistan will perform limited flight operations.
Measures of Control by Pakistan
National Command Operation Center (NCOC) devised new protocols for the inbound passengers at Pakistani Airports. With a restricted number of flights, Pakistan has stricken its SOPs at the airports. PCR test will be conducted upon the arrival of every international passenger. Meanwhile, the passengers boarding a Pakistan-bound flight will show a PCR test conducted within 72 hours before the departure.
Passengers with a negative Covid-19 report will be quarantined for 10 days at home. The in-bound passengers will have to download an app so that Pass Track App can monitor their movements. The passengers with positive results will be accommodated at the health center. The state will not bear the expenses of these passengers.
Bottom Line
The Authorities and Paramedics of Pakistan are worried about the spread of contagious new variants of Covid-19. Pakistan's healthcare system is under strain since the number of infected locals is rising every day. This is an alarming situation for the state. Pakistan is in fear that the state will have to face the same scenario as India. Therefore, all the rules and formalities at airports have been tightened.
Source: reuters and Featured Image: Getty Images