The new Abu Dhabi Airport will fulfill Etihad's dreams, it was a desperate need for Etihad Airways.
ABU DHABI: UAE's capital Abu Dhabi Airport will get its long-awaited facelift. The new midfield terminal will open public doors in early November 2023. The terminal will enhance the passenger experience and daily operations of airlines operating in and out of Abu Dhabi.
Abu Dhabi is home to three airlines, majorly for Etihad Airways. The other two airlines are Air Arabia Abu Dhabi and Wizz Air. The current terminal does not fulfill the needs of Etihad Airways which aims to serve passengers with world-class services journey with them onboard and through their transit hub.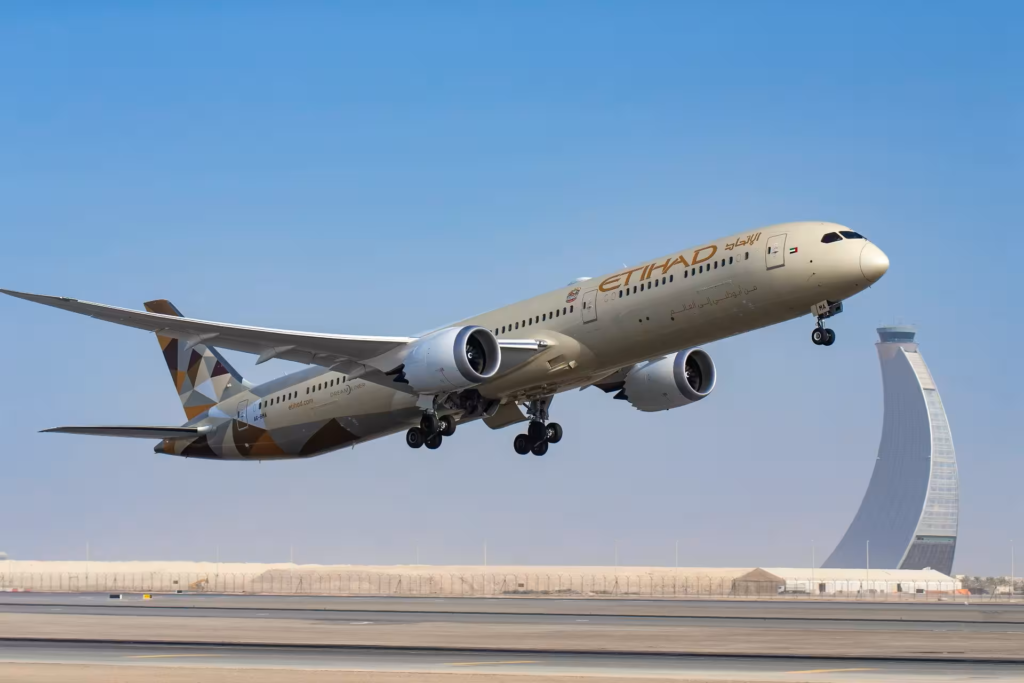 The new terminal will offer a state-of-the-art experience for traveling and transiting passengers. It is also equipped with an interlinked biometric system that will allow a seamless experience from the pre-boarding process to the gates.
There are going to be enhanced security measures without disrupting the passenger experience. The facility is also equipped with a world-class baggage handling facility to accommodate the needs of traveling passengers.
The new terminal covers a giant area of 742,000m2 of built area. This is HUGE. This new airport will serve approximately 45 million passengers every year. Around 11000 travelers will be able to pass through the new terminal at any given hour. The airport's airside will accommodate up to 80 airliners at any given time.
Abu Dhabi Airport: A Marvel of Reducing Carbon Footprints
The modern structure of Abu Dhabi airports's new midfield terminal features the the adaptability of UAE's vision of greener and sustainable functionalities. The glass exterior will reduce the dependability on artificial light and increase natural light usage.
The airconditioning & ventilation systems also have been designed with sustainable materials during the construction of this new building. The aim to achieve the reduction in carbon footprints was truly focused and achieved. A 3-Mega Watt solar photovoltaic plant will be powering the new terminal of Abu Dhabi airport saving around 5,000 tons of CO2.
The new Abu Dhabi Airport Terminal will also host more than 160 retail outlets including food courts and shopping areas.
"As Abu Dhabi's new gateway to the world, Terminal A is an embodiment of Abu Dhabi Airports' commitment to support the emirate's sustainable economic development."

Said Sheikh Mohammad bin Hamad Al Nahyan Chairman of Abu Dhabi Airports, on the upcoming launch.
"Terminal A underscores our dedication to providing our international passengers and partners with a premium airport experience. The terminal exemplifies our commitment to excellence and offering exceptional services that meet the evolving priorities of today's travellers."

Elena Sorlini, Managing Director & Interim CEO, said