Pakistan truck art is quite popular around the world. The trend was a worldwide hit and we have seen a lot of pictures circulating around the internet in recent times. The famous truck art reached to UK, Australia, Germany, Turkey, and many other countries where either public transport or personal vehicles were painted with Pakistan's famous truck art.
Great to be on tour with truck art bike in germany pic.twitter.com/3zYOdyFKH3

— Martin Kobler (@MartinKobler3) May 24, 2019
Recently, a flying school in Karachi, Pakistan Sky Wings Aviation have painted their Cessna 150 fleet in traditional Pakistani truck art. This initiative has caught many eyeballs and social media is praising the efforts of the management in reviving the truck art with this unique idea. Our friends at Plane Spotters Pakistan paid a visit to Sky Wings Aviation Academy this week and brought us some colorful photos of these beautifully painted Cessna 150.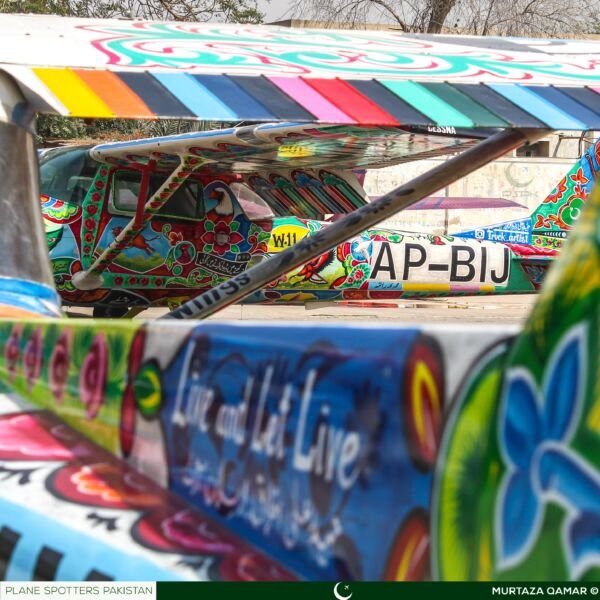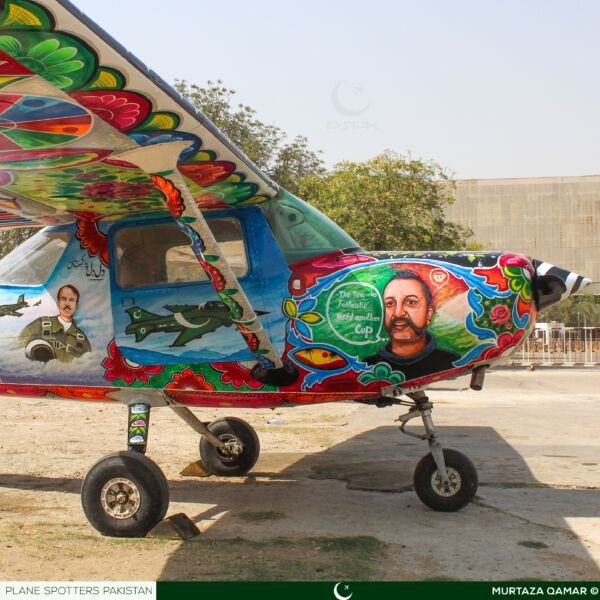 One of these Cessna is painted with a sarcastic quote under the prop which says " I will become an Airbus when I will grow up". The internet was blown after this picture went viral all over social media. The aim is to promote the cultural representation of Pakistan which will reflect the true colors of society. Over the last two decades, the country had suffered a lot due to the misrepresentation of the conventional media. This initiative will attract people to change their perspectives about Pakistan and its culture.
The truck art aircraft are Cessna 150K Registered as AP-BJW and BIJ registered in Pakistan Aircraft Register in 2009 and 2016 respectively. BJW was built in 1978 and BIJ took its first flight in 1970. Both aircraft are currently operated by Sky Wings Aviation Academy in Karachi for commercial pilot training purposes. (Source: aparm.net)