Mahrukh Zaighum is a flight instructor serving in the Karachi Aero Club. She has completed her flight training from the same flight school. Her journey is a living example of stone determination and hard work.
Introduction
Mahrukh is the eldest daughter, and her parents belong to the aviation industry. Naturally, inspired by her father, she wanted to become a pilot as well. She completed her high school education in UAE later, and she moved to Karachi with her family to pursue her childhood dream. As a little girl, she always played with airplanes and dressed up as a pilot in fancy dres' competitions, unlike many her age girls.
In 2015, Mahrukh enrolled herself in Karachi Aero Club and started training for her Private Pilot's license with great passion. In her own words, ' I have always pictured myself sitting in an A320 cockpit looking outside the window and so getting into Karachi Aero Club was the first step in achieving this dream.' She flew solo in 2016 for the first time. Upon receiving her first wings, she says that her feelings can not be described in words, she felt confident, and it was the biggest achievement for her. Mahrukh was lucky enough to have a very supportive family and an encouraging friend circle. She completed her Commercial Pilot License and Instrument Rating in 2018. Mahrukh wanted to complete her graduation as well. She has done a Bachelor of Arts privately from the University of Karachi. Being a bright student at the club is not an easy job and studying for a degree alongside is an accomplishment only a few can achieve. Mahrukh says it was difficult to manage both, but time management and focus were the key factors.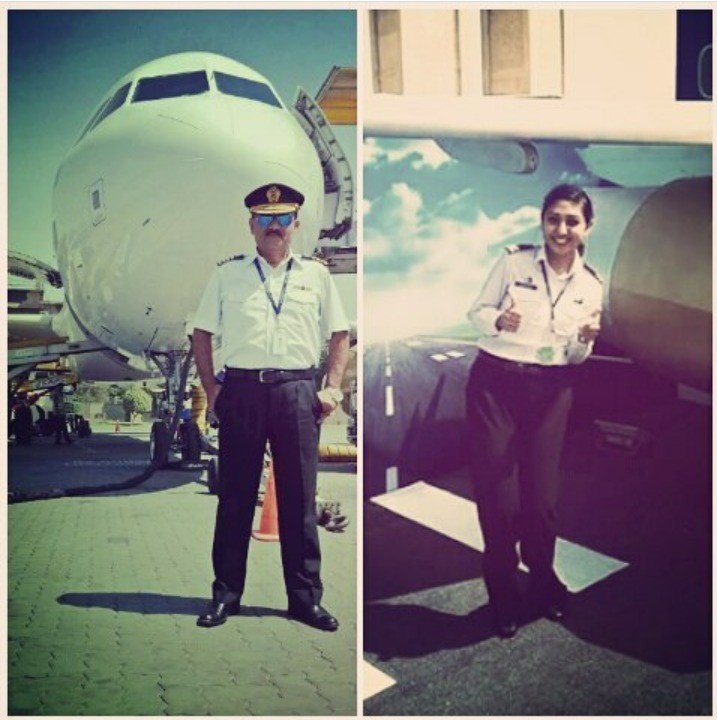 Career take-off with turbulence
In 2018 as soon as she completed her CPL+IR, Mahrukh got an opportunity to work in Shaheen Air International. For a young pilot to get an opportunity that early in their career is astounding. She remembers getting handed the offer letter and shivering due to the adrenaline rush. She considers herself to be one of the very few fortunate people who got an offer right after training—time changes. With God's blessings, there also comes a time when God tests you. As soon as Mahrukh got inducted, Shaheen became bankrupt. She did not get a chance to start simulators. ' That was a time when I got a little demotivated in my life, and I think it was part of God's plan, and you can't fight with destiny. Nonetheless, shinning personalities like Mahrukh do not believe in giving up. She motivated herself to not giving up flying because, according to her, she does not know what to do in life except for flying.
Thereafter, she came back to the Karachi Aero Club. With the immense support of her instructors and Chief Flying Instructor (CFI), Air Commodore Tanvir Sheikh, she started working as a ground instructor. Mahrukh says,' I have always had a teacher in me. I believe it's my responsibility to share my knowledge that I have gained over the years. Every student teaches me something new, and I have been a passionate learner.' She worked as a ground instructor for a year before starting her training as a flight instructor. ' Aero Club has been kind enough to give me a chance to work with them as a flight instructor. It is a big thing for me, being a female and being amongst the two or three flight instructors in Pakistan.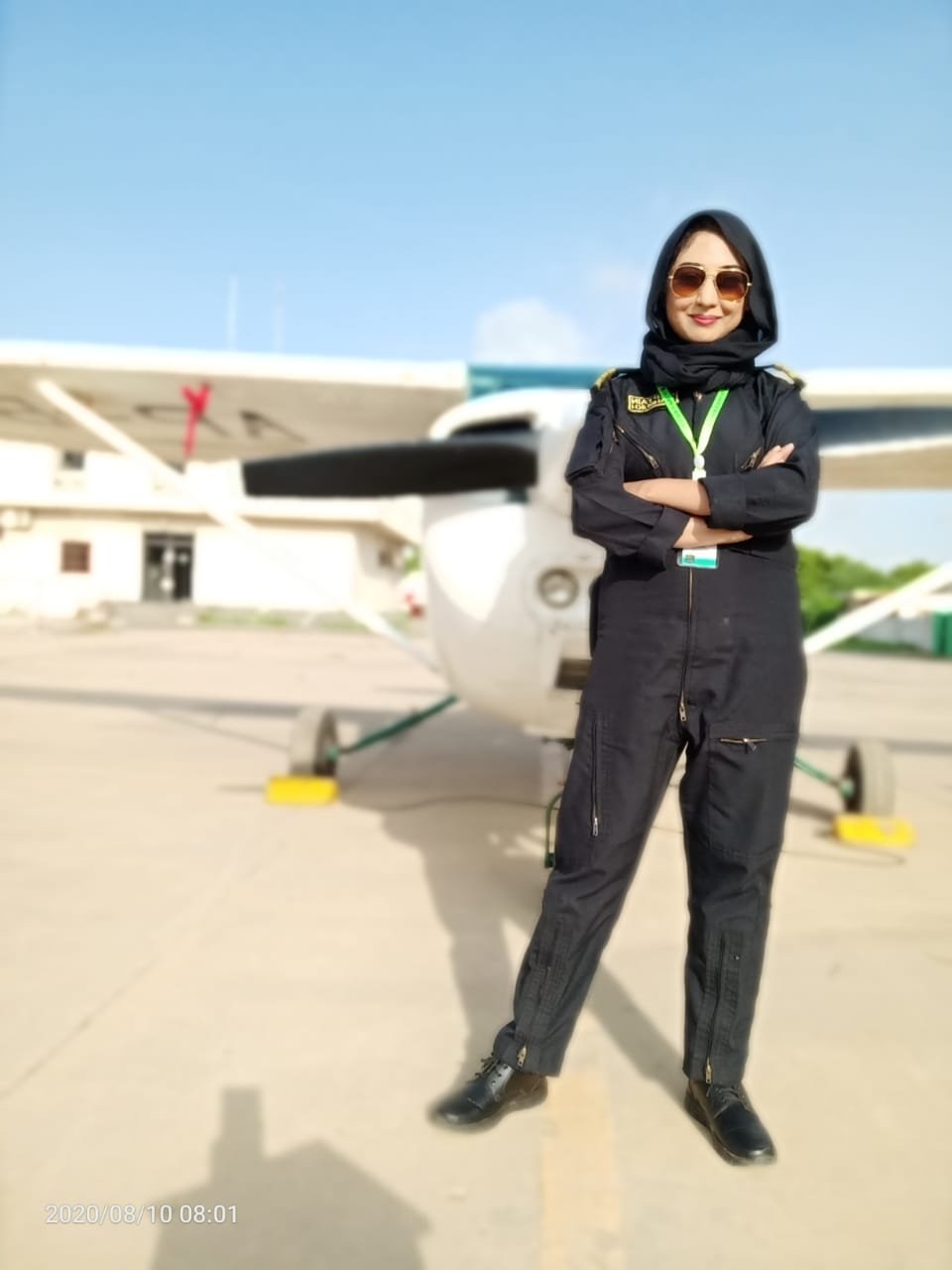 I consider myself extremely lucky.' Mahrukh feels ten times more confident and experienced while serving as a flight instructor. 'This is one step closer to achieving my goal.' Mahrukh's ultimate goal is to become an airline pilot.
In her own words, Mahrukh says, ' I would recommend Karachi Aero Club to my sister even if she wanted to train as a pilot.' The environment here is friendly, and the club has the best learning environment. It is worth a heavy investment because KAC truly delivers quality that is acknowledged nation-wide. There is no favoritism. Whatever you achieve is based on your hard work and skills irrespective of gender, caste, creed, or color. The procedure to get enrolled is quite simple, and help is always available on the number mentioned on the website.
Team Aviation Geeks wishes Mahrukh Zaigham all the best for her future endeavors.