Flydubai has redesigned its onboard experience. The airline showcased its innovations at Arabian Travel Market, 2021. The Dubai-based carrier, Flydubai, plans to add more to its onboard experience by the end of this year.
In-flight Experience
The additional services offered by airlines during flight to make the onboard experience better are known as in-flight entertainment. The in-flight entertainment consists of all kinds of entertainment, either free or paid. It includes meals on board, seating configuration and capacity, onboard WiFi and in-flight duty-free shopping, etc. The purpose of in-flight entertainment is to enhance the onboard experience by meeting the customer needs to provide them with great hospitality. Many airlines invest in their onboard services to make traveling comfortable and attractive for their customers. Moreover, it is a fact that the airlines earn huge passenger demand due to their onboard experience.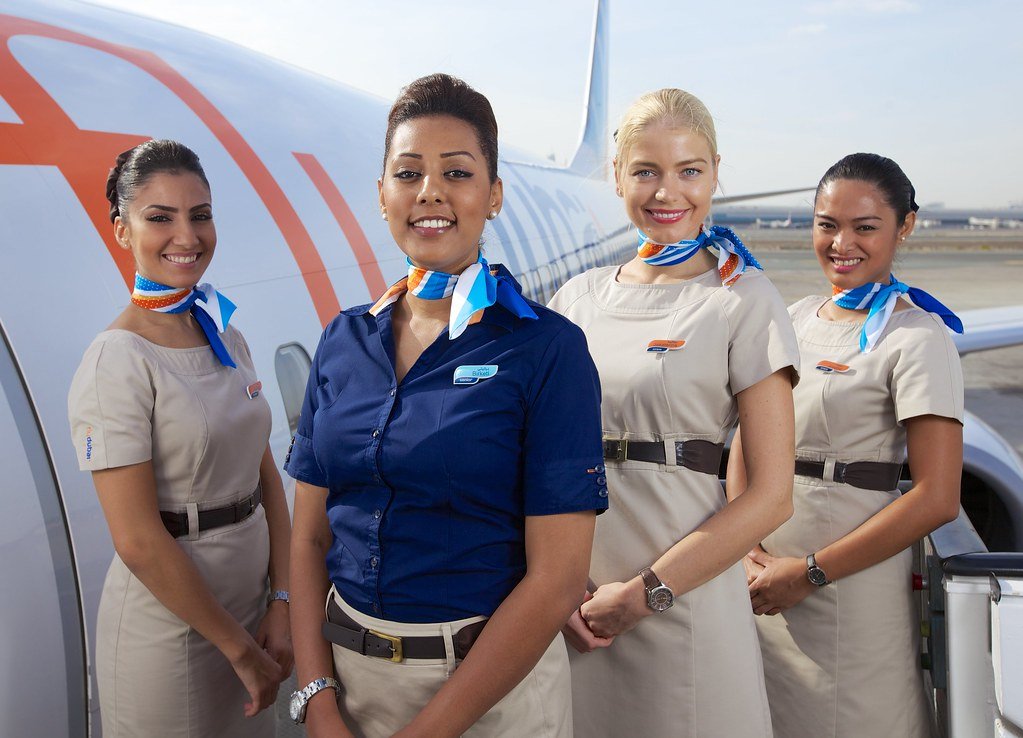 Redesign of Flydubai onboard experience
The ongoing pandemic has changed the overall travel demand and needs. Flydubai is making developments to its onboard experience showcased at Arabian Travel Market. The carrier is making investments for offering secure and enhanced travel during pandemics. The new features on board will result in minimal contact between the passengers and crew. In addition to it, Flydubai has installed in-flight entertainment to its fleet of Boeing 737-800. Therefore, the new onboard products which Flydubai is offering will enable safe and better travel.
Furthermore
Flydubai has invested in upgrading its onboard experience. The carrier is discontinuing the onboard duty-free shopping. Individually packed meal boxes replace the meal service. The touch screen is disabled, along with limited cabin movement. All of this will result in having minimized passenger and crew contact.
"Flydubai is committed to meeting the needs of its passengers. In-flight entertainment and WiFi connectivity have become an essential part of the travel experience. The new complimentary streaming service will enable more passengers to stray entertained for the duration of their flights. We will add more content in additional languages in the coming few months."

– Daniel Kerrison, Vice President in-flight product at Flydubai.
Current onboard experience at Flydubai
Flydubai is a government-owned, 3-star low-cost carrier airline. The Dubai-based airline, Flydubai, is operated to 95 destinations serving Middle East, Europe, Asia, and Africa. While onboard with Flydubai, passengers can pre-book and pre-purchase their meals on Business and Economy class, respectively. The Economy Class comprises 3 different seats, front row, extra legroom, and standard seats. The front row seats provide extra legroom and quick exit. On the other hand, The extra legroom is more spacious whereas standard seats are for the ones who aren't willing to spend much. The passengers can select a seat according to their choice.
Moreover, Flydubai is rolling out WiFi across its fleet, and the passengers can select packages for themselves. The in-flight WiFi allows the customers to browse the web, send an email, connect through social networks and get the latest news. Furthermore, Flydubai has fitted each economy seat of Boeing 737 MAX with a touchscreen. The onboard experience at Flydubai prioritizes its passengers to choose for themselves with full freedom.
Featured Image: Wikimedia