JetBlue Airways is an American low-cost airline. It is the seventh-largest airline in North America. The airline announced its first Airbus A220-300 scheduled flight. Its first revenue flight was scheduled from Boston Logan International Airport (BOS) to Tampa International Airport (TPA).
On Monday, 26 April 2021, the Airbus A220 departed Boston Logan Airport around 16:50 (local time). It arrived at Tampa International Airport just before 20:00.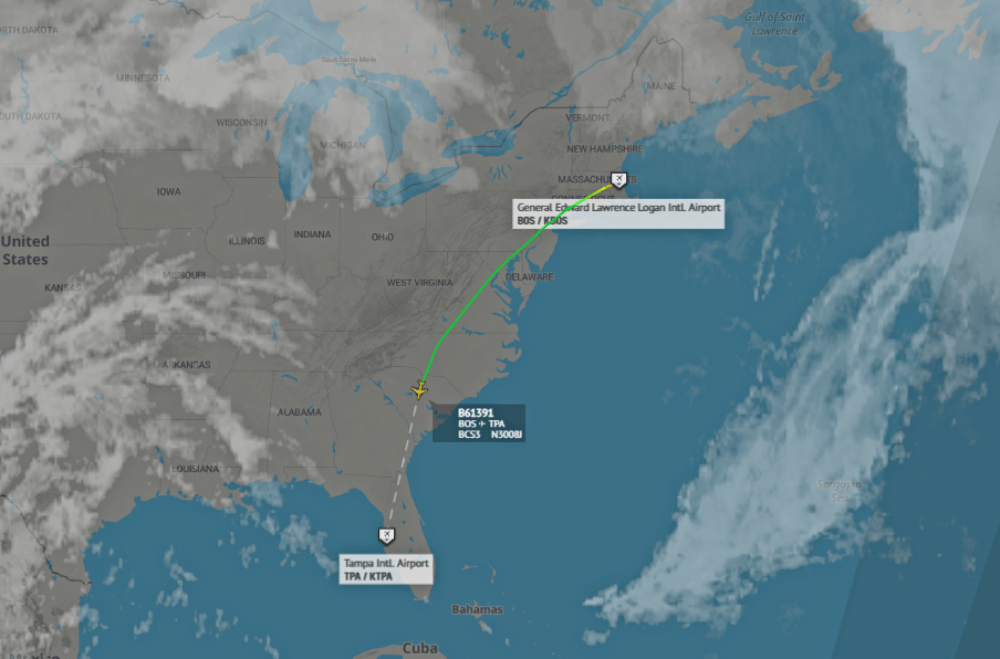 JetBlue new Airbus A220-300
The aircraft was manufactured at Airbus's US production facility in Mobile, Alabama. It is registered as N3008, and the first of the 60 aircraft JetBlue ordered them back in 2019.
However, the second A220-300 is due to deliver in the coming days. The third is expected to arrive in May. The new aircraft is scheduled to operate between Northeast and Florida for several next weeks.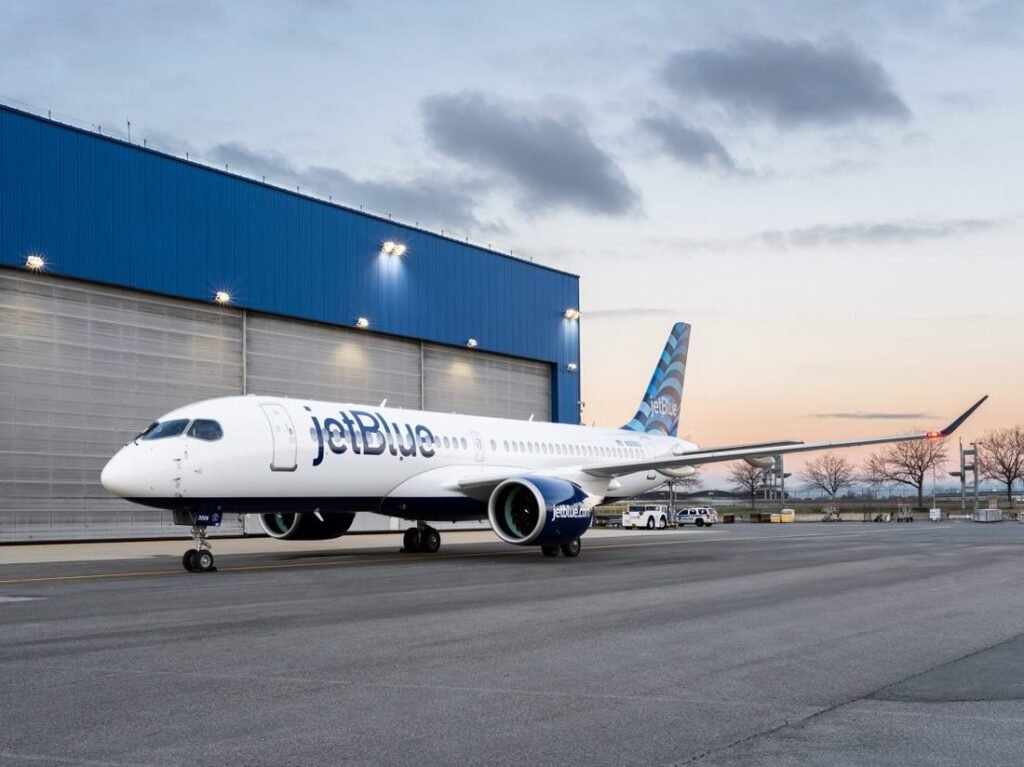 We selected the Airbus A220 nearly three years ago, knowing its cost savings, superior performance, and customer-friendly design would evolve our fleet for the long-term future.

– JetBlue's President Ursula Hurley
Airbus A220-300 operating efficiencies in the market
The agile A220-300 is hitting across the airline industry in North America. Air Canada and Delta Airlines are also operating these aircraft and much more are expected to arrive. Breeze Airways also ordered 60 A220-300s.
Mr. Rob Dewar, a Senior Vice President at JetBlue, said: "Flying customers onboard the newest and most stylish member of its fleet captured the spirit of our vision when we designed the A220 as a truly innovative single-aisle aircraft. The A220 is an industry leader, setting the standard in cabin comfort, operating economics, environmental footprint, and digital capability."
A220-300s lower operating costs
The A220 boasts 30% lower direct operating costs per seat. Lower seat costs come from fuel and non-fuel savings. It will help JetBlue's maintenance costs to decrease in the future. It would be profitable for JetBlue rather than its existing E190 fleet.
JetBlue Economic Growth
The new fleet of A220s will open the door to favorable economics of new markets and routes to JetBlue. It will be more profitable to JetBlue than its existing fleet.
This will allow better overall aircraft utilization and provide a competitive advantage to JetBlue in new markets. New cities, routes, and markets will be evaluated in the future as more A220 Aircraft join the JetBlue fleet.
Source: World Airline News , Featured Image: Airbus