Finnair is the flag carrier and largest airline in Finland. The airline decided to grow its flight schedules during this summer. Its main focus is tourism destinations. As the world is rising from the global pandemic, so is the Finnair.
In these times, the world faced a huge economic recession. Airlines also found great difficulties, establishing their economies. So Finnair decided to increase its flights to tourist destinations in summer 2021. This will help it rise again.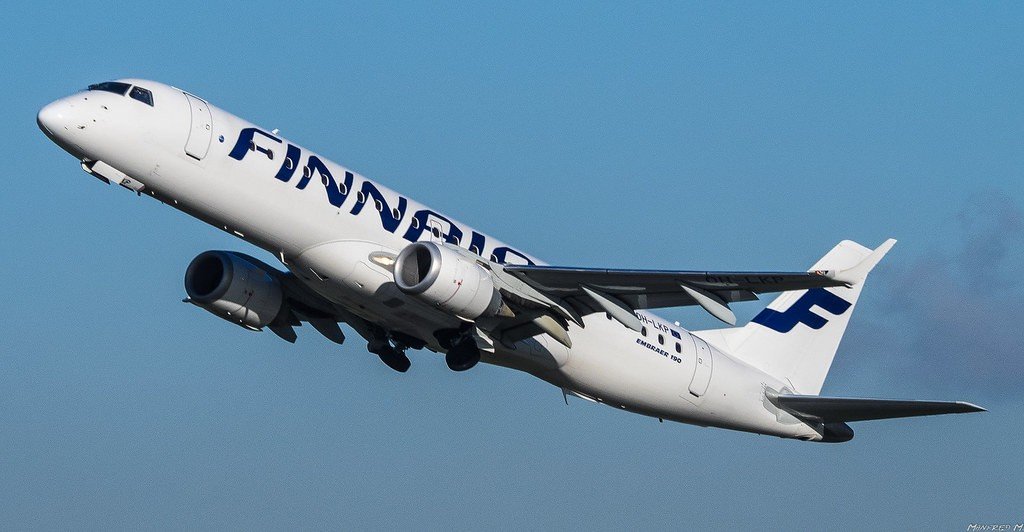 Destinations to fly this summer
Finnair will continue to fly at different destinations this summer. . These destinations include Reykjavik, Bodo, Nice, Lisbon, and Vilnius. They will also resume their flights to Greek Islands such as Rhodes, Shania, and Santorini. Finnair's summer destinations also include Mallorca, Malaga, Alicante-in Spain and Rome, Milan, and Venice in Italy.
Travel guidelines in different countries
Finnair will restart its flights to Chicago and Los Angeles in mid-June. The airline is eager to increase the frequency of flights to New York as well. But the restart of these flights is prone to US travel guidelines.
Due to travel restrictions in different countries, Finnair comes up with a backup plan. It introduced a new Al-powered solution for its customers. It will help them find available destinations. By using this new tool on Finnair.com, customers will find it easy to prepare for their travel. A technology company, Smartvel, came up with this solution to help the travel industry.
Flexibility and peace of mind for customers
Finnair offered a flexible ticket change policy for all the bookings made by 31 August 2021. This will provide customers with peace of mind. This policy means customers can change their travel dates regardless of ticket type.
Finnair Corona Cover
Finnair extended its Finnair Corona Cover. These corona covers will be included in bookings made up until 30 June 2021. It will be available with all flight tickets without any additional costs. It is available for customers traveling abroad from Finland, Sweden, Norway, Denmark, Estonia, Germany, Austria, Switzerland, France, Belgium, Netherlands, Italy, Spain, or Ireland.
Finnair Corona cover includes coronavirus-related medical expenses and medical repatriation. It also includes a coronavirus test fee if the result is positive, additional quarantine costs, and a new return flight if you missed the original one due to infection.
Finnair Summer 2021 Destinations
| | | | |
| --- | --- | --- | --- |
| Finland | Europe | Asia | North America |
| Ivalo | Alicante | Bangkok | Chicago |
| Kittila | Amsterdam | Hong Kong | Los Angeles |
| Kuopio | Berlin | Seoul | New York |
| Kuusamo | Bodo | Shanghai | |
| Oulu | Bryssel | Singapore | |
| Rovaniemi | Budapest | Tokyo | |
| Tampere | Chania | | |
| Turku | Copenhagen | | |
| Vaasa | Dublin | | |
| | Bubrovnik | | |
| | Dusse;dorf | | |
| | Edinburgh | | |
| | Frankfurt | | |
| | Funchal | | |
| | Gazipasa | | |
| | Gdansk | | |
| | Goteborg | | |
| | Hamburg | | |
| | Heraklion | | |
| | Krakow | | |
| | Lisbon | | |
| | Malaga | | |
| | Manchester | | |
| | Milan | | |
| | Moscow | | |
| | Munich | | |
| | Nice | | |
| | Oslo | | |
| | Palma de Mallorca | | |
| | Paris | | |
| | Prague | | |
| | Reykjavik | | |
| | Rhodes | | |
| | Riga | | |
| | Rome | | |
| | Split | | |
| | St. Petersburg | | |
| | Stockholm | | |
| | Tallinn | | |
| | Tel Aviv | | |
| | Venice | | |
| | Vilnius | | |
| | Visby | | |
| | Vienna | | |
| | Zurich | | |
| | | | |
Featured Picture: Sebastian Viinikainen
Source: World Airline News