A brand new low-cost airline "Avelo Airlines" performed its maiden flight on 28th April 2021. The flight departed from Hollywood Burbank Airport (BUR) to Santa Rosa, California (STS). The flight departed at 10:30 Local Time. This inaugural flight of the airline makes Avelo Airlines, the latest addition to the low-cost lineup in the US.
The airline's headquarters are based in Houston, Texas, US. Avelo airline plans to offer the lowest fares that will be as low as $19 to 11 destinations on the Western Coast of the United States. The airline has bigger plans in the future to expand its network.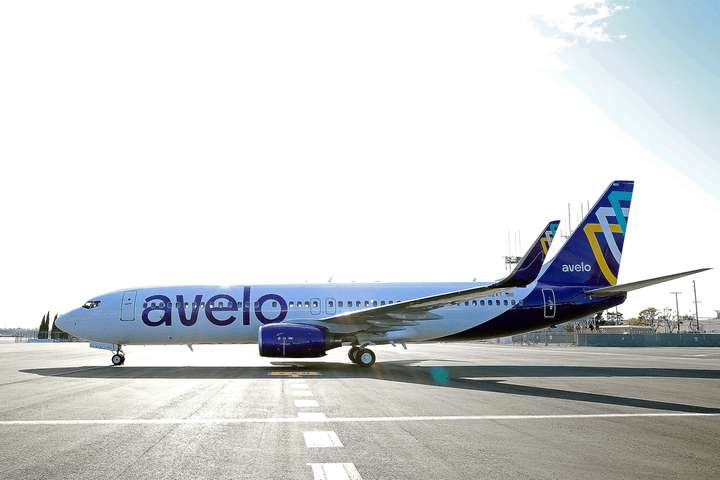 Avelo Airlines – Fleet
The fleet of Avelo Airlines is comprised of three Boeing 737-800NG aircraft. These aircraft features a complete economy class cabin with a seating capacity of 189 passengers.
The three aircraft that are part of the fleet are having the following registrations:
All these aircraft are leased and previously operated with several airlines that includes Turkish and Tui International.
Avelo Airlines Livery
The airline presents a splendid sight with a White and Purple Livery, which is quite eye-catching.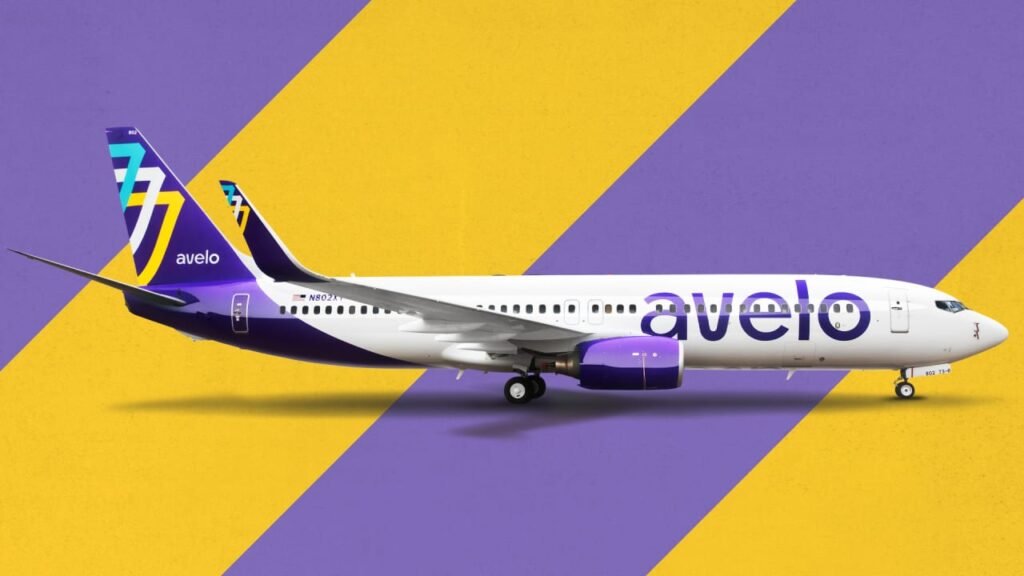 Airlines Hub Airport
Avelo Airlines' main hub is located at Hollywood Burbank Airport (BUR). The airport is located 3 miles northwest of Burbank, in Los Angeles, and primarily serves Downtown Los Angeles and the Northern Los Angeles area.
The airport is home to several other budget airlines that operate to various destinations. Avelo Airlines will be competing with some popular names such as Alaska Airlines, Jetblue, and Southwest Airlines. It is definitely going to be a healthy competition for Avelo to grow.
Avelo Airlines – Route Network
Avelo Airline will operate to a total of 11 destinations across the west coast of the United States. The airline performed its first inaugural flight to Santa Rosa on 28th April. Moreover, the airline is planning to start flights to more destinations. These destinations include:
Arcata/Eureka (ACV) – Starting May 19th
Bozeman (BZN) – Starting April 30th
Eugene (EUG) – Starting May 12th
Grand Junction (GJT) – Starting May 9th
Medford (MFR) – Starting May 9th
Phoenix/Mesa (IWA) – Starting May 3rd
Ogden/Hinckley (OGD) – Starting May 4th
Redding (RDD) – Starting May 20th
Redmond/Bend (RDM) – Starting May 13th
Santa Rosa (STS) – Inaugural Flight 28th April
Tri-cities (WA) (PSC) – Starting 29th April
Few routes are starting from 29th and 30th April, however, the majority of routes will be starting in May.
Furthermore, Avelo Airlines share one similar route with Alaskan Airlines which is Santa Rosa. This means that it will be a good competitor for the airline on this route. Alaskan airlines will be operating flights between BUR and SYS with an Embraer E175 aircraft starting June 1st 2021.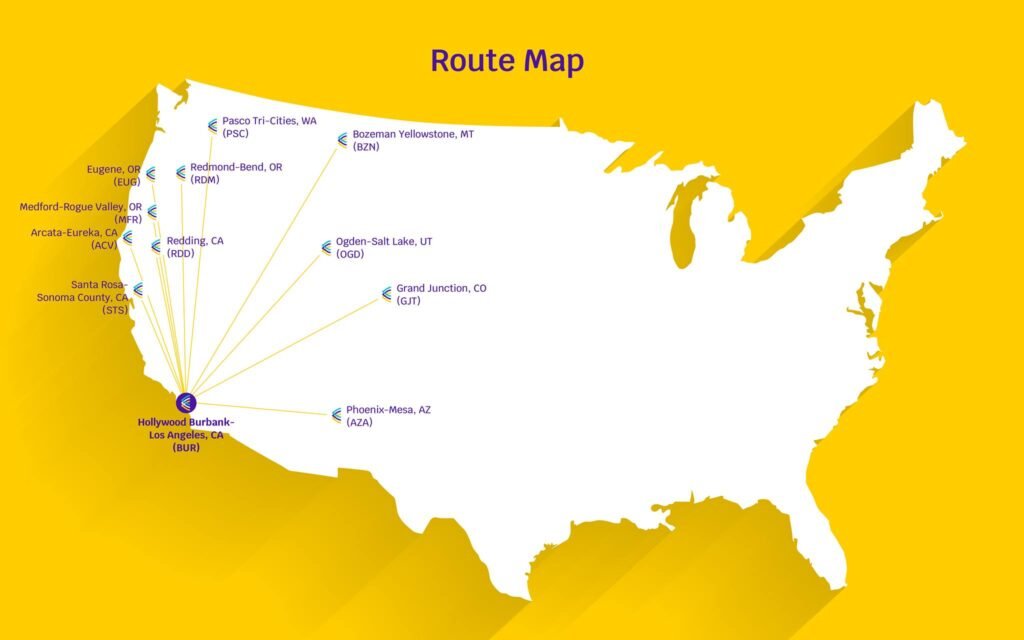 The travel demand is starting to grow gradually and the decision of Avelo Airlines to start from a single hub on the Western Coast of the States is an interesting one. It is good to see new airlines kicking off in the current ongoing pandemic which halted operations of the majority of carriers. Avelo Airlines is the 2nd Airline to make a debut during the current year. The other airline that made a debut this year in the United States is Breeze Air.
CEO's Statement on Inaugural Flight
CEO Andrew Levy stated the following on the inaugural of Avelo Airlines:
"Today's first flight represents far more than a 90-minute journey from LA's iconic Hollywood Burbank Airport to the Sonoma County Airport in the heart of California wine country — we're embarking on a new era of choice, convenience, and everyday low fares. Avelo was created to Inspire Travel by making it easier and more affordable to reconnect with family, celebrate with friends and explore new places. We're excited to play a small part in making these new memories and adventures possible."
Source: Thepointsguy