Aeromexico is Mexico's flag carrier airline. On Sunday, the airline started its new route from Mexico International Airport to Wuhan-Tianhe International Airport. However, the main purpose of this new route is to operate cargo flights. This new project will economically benefit the airline as well as both countries.
The Airline will operate two flights in a week by utilizing Boeing B787-9 Dreamliner aircraft. Moreover, the B787-9 aircraft can bear a weight of above thirty tons. As per reports, they aim to ship 3500 tons of cargo per year through this route.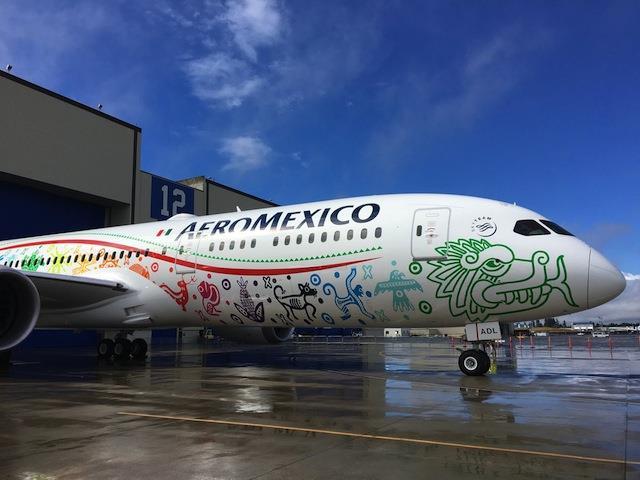 "It is an honor to be a part of this inaugural cargo flight between Mexico and Wuhan which manifests the effort and collaboration between Aeromexico and both governments. I am confident that these operations will contribute to developing new routes to boost trade between the two countries and benefit their economies."

Ambassador of Mexico in China, Mr. Joe Luis Bernal, quoted,
How did It start?
The airline has operated above 235 controlled cargo flights to Mexico and sixteen other places from China during the pandemic. Thus, in total, Aeromexico has traveled six million kilometers and recorded more than 8000 flight hours. However, The airline shipped about 4000 tons of medical equipment. This experience has given Aeromexico the thought of officially starting its route from Mexico to Wuhan.
"We are very grateful to the governments of Mexico and the People's Republic of China, to our clients, business partners, and airport authorities for the trust they have placed in the talent of Mexico's global airline. Wuhan represents an extraordinary opportunity for cargo transportation between the two countries that will allow us to offer our customers more and better options for the efficient and safe transport of their merchandise".

Senior Vice President of Aeromexico, Alejandro Mendez, stated
Why chose Wuhan.
In 2020, The increase of e-exchange, scientific substances, and high-tech merchandise transport from this city to the rest of the world, has been exponential over the past 12 months undertaking more than a 500% growth.
In the list of growing cities of China, Wuhan is on top this is the reason they build an air transports center here. In addition, among the top twenty-two airports of the country Wuhan Airport due to its groundwork, is first in the ranking of the highest number of messenger traveling.
In 2020, Mexico and China did trading of 60.85 billion dollars. Besides that, Mexico is listed as China's second-biggest exchanging accomplice in Latin America. Additionally, the airline's net income increase by 14% as compared to the previous year. Its net income is $58 million, as per Aeromexico's 2021 first-quarter revenue report.
Featured Image: CGTN